Kpl Preben Malm Rasmussen
(1915 - 1941)
Profile
Preben Malm Rasmussen lived in New York when the war broke out. He volunteered for the Royal Norwegian Air Force as early as in August 1940 and trained as pilot. He was killed in a flying accident on 26 March 1941 when his aircraft crashed into Lake Ontario.
Preben Malm Rasmussen was born on 30 March 1915 in Østerbro, Copenhagen, the son of merchant Victor Jens Krøll Rasmussen and Camilla Amalie Rasmussen (née Malm).[1] His father had established his own company dealing in fur in 1918, and had previously worked in women's fashion in Denmark, Sweden and Germany.[2]
Rasmussen attended business college in Copenhagen and seems to have joined the fur business in the 1930s.
Rasmussen travelled to the United States in 1938, arriving in New York on the SS Queen Mary on 6 June 1938. The passage was paid for by his father, and he had been residing in London since at least 1935 prior to leaving for the United States.[3] In 1940, he lived in Burns Street in Queens, New York and worked as a furs wholesaler.[4]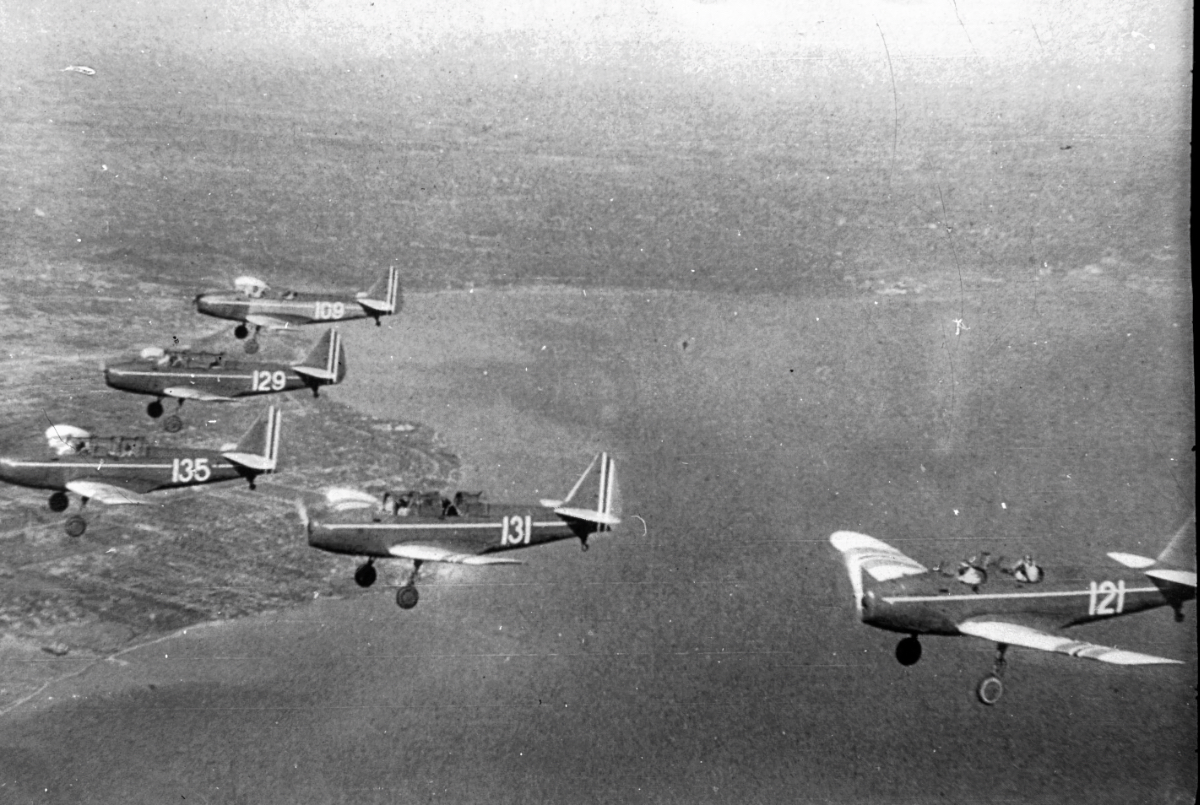 Rasmussen volunteered for the Royal Norwegian Air Force on 8 October 1940 (N.203), that is, shortly after the training activities of the Norwegian forces in Canada begun. Little Norway, the Norwegian air force training camp in Toronto, was officially opened on in Toronto. Rasmussen trained as a pilot, and he was promoted to Corporal (Korporal) on 1 January 1941.
On 26 March 1941, Rasmussen took off from Island Airport in M-62A '139' (c/n T41-537), which was one of seven aircraft delivered in January 1941.[5] He flew a training flight practicing aerobatics. For unknown reasons the aircraft dived out of control in into Lake Ontario south of Ward Island approximately 5 km south-east of Island Airport. At first it was believed that he may have survived the crash, but following a search for him it was believed that floating pieces of wreckage had been mistakenly been for an airman in the waters.[6] Rasmussens body was recovered from the wreck two days later. It was still strapped to the seat.[7]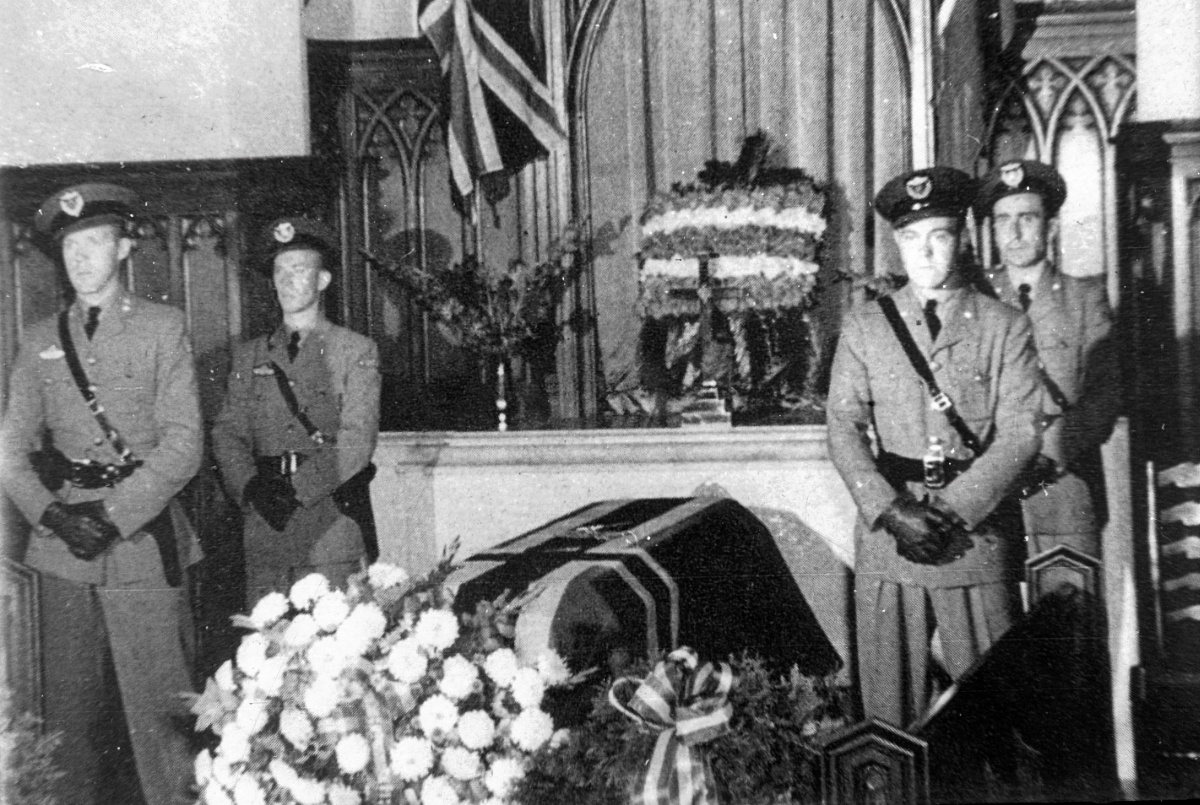 Only two days before his death, Rasmussen had been one of the pilots who had met Wendell Willkie, when the former United States Republican presidential candidate visited Little Norway on 24 March 1941.[8]
Rasmussen was repatriated to Norway on the SS Stavangerfjord along with a number of other casualties and, in January 1946, he was repatriated to Denmark.[9] He is buried at the Garnison cemetery in Copenhagen.
Endnotes
[1] DNA: Parish register, Sankt Jakobs Sogn.
[2] Dansk Grossereretat, 1925.
[3] Ancestry: New York Passenger Lists, 1820-1957.
[4] Ancestry: 1940 US Federal Census.
[5] Dybvig, O. Fly brukt av det norske Luftforsvaret. Hefte nr. 8: Fairchild Cornell.
[6] Danish Airman Killed, The Gazette (Montreal, Quebec, Canada), 27 March 1941, p. 2.
[7] Rasmussen Body Found, The Gazette (Montreal, Quebec, Canada), 31 March 1941, p. 21.
[8] Danish Airman Killed, The Gazette (Montreal, Quebec, Canada), 27 March 1941, p. 2.
[9] Information, 14. januar 1946.