Fenr. Alfred Henri Blichfeldt Qvistgaard
(1908 - 1941)
Profile
Alfred Henri Blichfeldt Qvistgaard enlisted in the Royal Norwegian Air Force during the Second World War. He was killed crossing the Atlantic when SS Nerissa was torpedoed in the spring of 1941.
Alfred Henri Blichfeldt Qvistgaard (or Quistgaard) was born on 22 February 1908 in Elsinore, Denmark. He was the son of miller Vilhelm Brockhoff and Elna Ingeborg Qvistgaard (née Blichfeldt).[1] In 1925, he moved to Copenhagen to study. He lived with his grandfather.[2] In the late 1920s, Qvistgaard attended the Danish Army's School of Cornets at Kronborg in his home town of Elsinore.[3]
Qvistgaard was educated in commerce and in the late 1930s lived in Cali, Columbia earning his a living as merchant.[4]
Royal Norwegian Air Force
In September 1940, Qvistgaard travelled from Columbia to Canada to volunteer for the Norwegian Air Force in camp "Little Noway" in Toronto. He enlisted on 19 November 1940 and served as intelligence officer.[5]
Qvistgaard was soon among the men intended to be transferred to England serving with the first Norwegian fighter squadron.[6] He was promoted to Fenrik (2nd Lt) on 20 February 1941.[7]In the spring of 1941 the Royal Norwegian Air Force intends to strengthen the organisation in London. Qvistgaard and three other men were transferred to London.[8]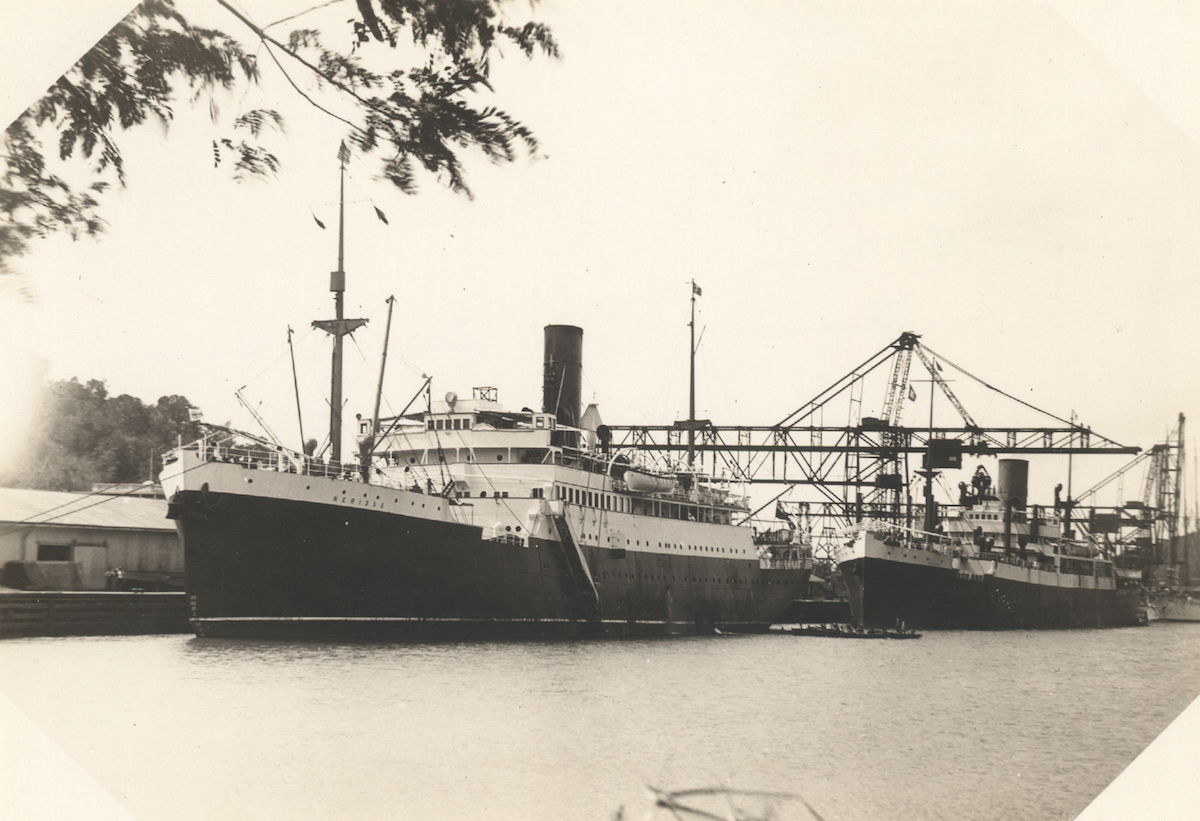 Torpedoed
SS Nerissa sailed from Halifax on 21 April 1941 and called at St. John, Newfoundland, on the way to United Kingdom. Qvistgaard and his Norwegian colleagues boarded the ship at St. John. SS Nerissa was making an independent unescorted crossing. Soon after 2230 hrs. on 30 April 1941, SS Nerissa was struck by three torpedoes at a position about 150 miles from Lough Foyle on the north coast of Ireland. Victim of the German U-boat U-552, the ship sank within a few minutes.[6] More than 200 people on-board were killed; among them Alfred Henri Qvistgaard.[7]
Endnotes
[1] Parish record Helsingør Skt Olai.
[2] DNA: 1925 Census.
[3] DNA: 1930 Census.
[4] Ancestry.co.uk: Baltimore, Passenger Lists, 1820-1964.
[5] DAHS: Service record (rulleblad).
[6] NNA: RAFA-3974/V/L0037, p. 691.
[7] NNA: RAFA-3974/V/L0038, p. 186. Promoted w.e.f. 1 March and seniority from 20 February 1941.
[8] Meyer, F., Hærens og marinens flyvåpen 1912-1945 (1973), p. 63.
[9] DHH: CMHQ Report No. 28, The Loss of the S.S. "Nerissa", 31 May 1941.
[10] www.ssnerissa.com (accessed 1 May 2018).