Fls1 Gert Wilfred Larsen
(1923 - 1943)
Profile
Gert Wilfred Larsen was one of the Danes who served in the Royal Norwegian Air Forces. He volunteered in mid-1941 and, from October 1942, he served as ground personnel in 330 Sqn on Iceland and at Oban, Scotland. He died on active service on 9 June 1943 in Scotland.
Gert Wilfred Larsen was born on 1 July 1923 in Thisted, Denmark. He was the son of innkeeper Anders Larsen and Maren Svankjær Larsen (née Andersen).[1]
The family emigrated from Denmark to Canada, when Larsen was three years old. Two years later, the family settled in Newmarket, Ontario. He was educated at King George school, the Stuart Scott school and Newmarket high school. He belonged to the Boy Scouts.[2] At the outbreak of war, he worked at a furniture factory.[3]
Larsen volunteered for the Royal Norwegian Air Force on 30 June 1941, the day before his eighteenth birthday. He commenced initial training the next day. He trained as a mechanic in Toronto from from mid-August, but having failed to pass the exams, he was assigned to ground force duties with seaplanes (Stinton) at Muskoka. He remained here until August 1942.
Larsen arrived in England on 12 September 1942. He was assigned to 330 Sqn on Iceland on 10 October. He followed the squadron as it transferred to Oban in Scotland on 28 January 1943. He served as parachute packer in the squadron.[4]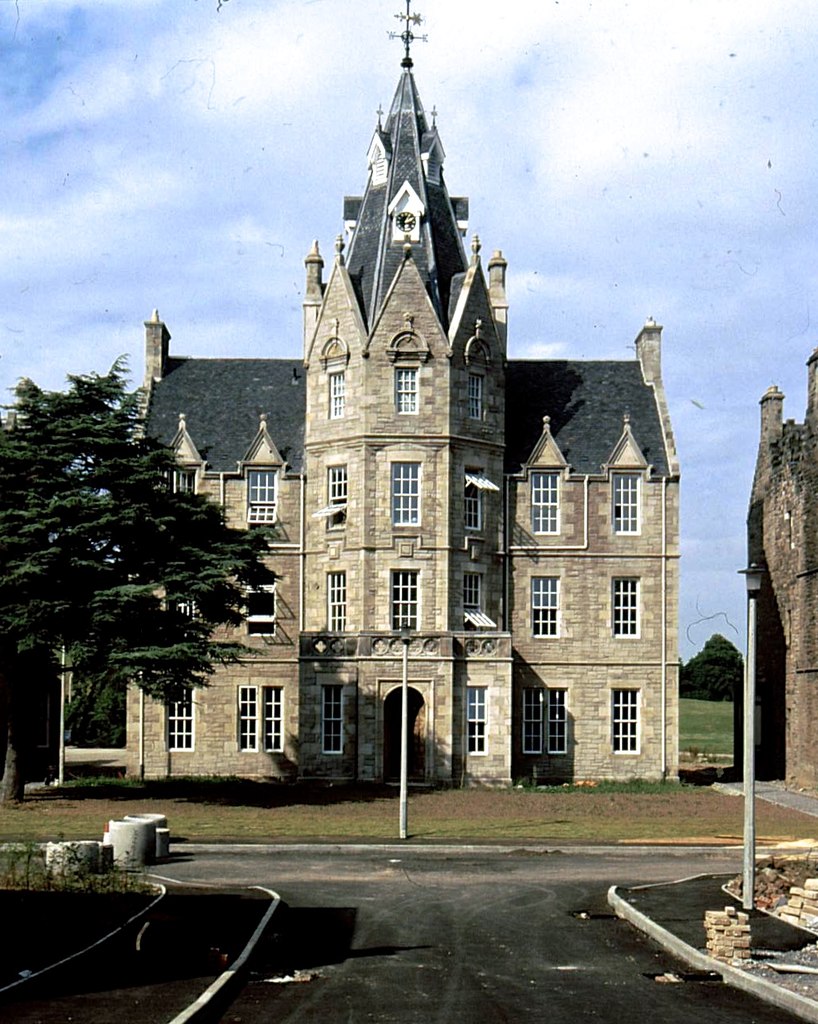 In the late spring, Larsen was admitted to Craiglockhart Hospital in Edinburgh. The Norwegian authorities had rented part of the Craiglockhart nursing home towards the end of 1941 and had established a Norwegian hospital. All Norwegians who contracted tuberculosis in Great Britain were referred to Craiglockhart.[5] Larsen suffered from water on the chest prior. In a letter dated on 28 May 1943 Larsen told his parents that
he was suffering from water on the chest and the stomach. My temperature is pretty high but it is coming down a little at a time. It's a Norwegian hospital I'm in and it's pretty swell. The doctor told me all I had to do was take it easy and I soon will be well.[6]
Larsen did not recover. After six weeks in Craiglockhart Hospital in Edinburgh, he died on 9 June. A memorial service was held at the Seafield Crematorium on 12 June 1943, where the coffin was draped with the Danish flag.[7]
Endnotes
[1] DNA: Parish record, Thisted sogn.
[2] Gert W. Larsen, 19, Gives His Life In War Against Nazis, The Newmarket Era and Express, 24 June 1943.
[3] DAHS: Larsen's service record.
[4] DAHS: Larsen's service record.
[5] Ongre and Sommerfelt-Pettersen, Tuberculosis in the Royal Norwegian Navy during the war, Tidsskriftet. Den norske legeforening (2008), Vol. 128, pp. 2868-71.
[6] Quoted from Gert W. Larsen, 19, Gives His Life In War Against Nazis, The Newmarket Era and Express, 24 June 1943.
[7] Gert Larsen Ashes Brought Home for Service Saturday, The Newmarket Era and Express, 2 December 1943.