Cpl Alice Andersen Hornbo (m. Evers)
(1913 - 2002)
Profile
Alice Andersen Hornbo (m. Evers) was one of the Danish women who volunteered for the Women's Auxiliary Air Force during the Second World War.
Alice Andersen Hornbo was born on 21 August 1913 in Copenhagen, the daughter of worker Carl Christian Andersen and Anna Marie Vilhelmine Hornbo (née Pedersen). The parents married in 1903.[1]
In September 1939, she works as domestic servant in Walton-on-Thames near London.[2]
Hornbo volunteered for the Women's Auxiliary Air Force on 21 April 1941 (444499).[3] Following initial training she worked as a cook in the Royal Air Force. In late 1942, she served at 2 Air Gunners School at RAF Station Dalcross, Inverness, Scotland.[4] There is no further information on her service at this point. At the end of the war, she had been promoted to Corporal.[5]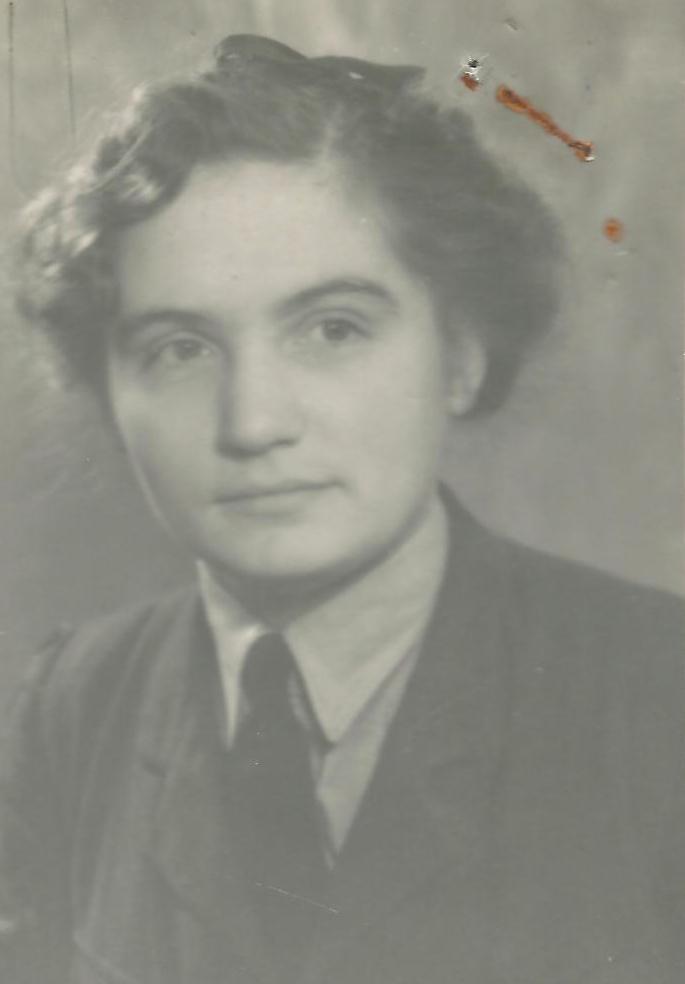 Hornbo married August Ferdinand Evers during the war. Evers was a seaman. On 9 April 1940, at the time of the German occupation of Denmark, he is believed to have been part of the crew on-board the MS Nordbo which was near Tokuyama in Japan.[6] A few days later it was laid up in Kobe, where it remained for the next two years until it was taken over by the Japanese government. Most of the crew remained in Shanghai or Japan under difficult circumstances until mid-1942.[7] It is not clear, if this was the case for Evers. In any event he was able to travel to the United Kingdom in time for a wedding in 1943-45.
Other members of Nordbo's crew in 1939/40 were Gustav Stjerne Clemmensen and Christian Ezner Severin Moller, who later served in the RAF and the RAAF respectively. Møller had signed of the ship just before the voyage for Japan, and ended up in Australia.
Hornbo returned to Denmark after the war. She died on 4 October 2002.[8]
Endnotes
[1] DNA: Parish register, Kingo Sogn.
[2] Ancestry: 1939 Register for England and Wales.
[3] FM: 15B-11180.
[4] DNA: 10194, Danske Råd i London, Rekrutteringskontoret, pk. 73.
[5] Frihedsmuseets database over søfolk og soldater i allieret tjeneste, 1939-45, http://allieret.natmus.dk/person.aspx?84612 (accessed on 4 January 2020).
[6] Ancestry: California Passenger and Crew Lists, 1893-1957. This information is based on the fact that Evers had signed on as member of the crew in Seattle on 2 September 1939, and that he did not seem to be discharged, when he later arrived to San Francisco on 3 March 1940.
[7] Lund, C. (1998). Danske skibe under det japanske solbanner. Handels- og Søfartsmuseet på Kronborgs Årbog, 57, p. 84-99.
[8] Information on the last known address from the Civil Registration System (CPR).