1st Off. Vera Elise Strodl
(1918 - 2015)
Profile
Vera Elise Strodl (later Dowling) was one of only two Danish women pilots who served during the war. She served in the Air Transport Auxiliary from 1941 to 1945.
Vera Elise Strodl was born on 16 July 1918 in Braughing in Hertfordshire, England, the daughter of Raymond Edward Strodl and Maren Sophie Christine Strodl (born Holst).[1] She was the fourth of five siblings. The parents had emigrated to England to live off a small farm. Times were hard and, in 1930, Strodl's mother returned to Denmark with the children. to live with her grandparents in Bogense. Strodl's maternal grandfather was the portrait painter Johan Peter Holst (1837-1929). The next four years, Strodl lived a happy life in Bogense, where she attended the local school—Bogense Borgerskole—and was confirmed in the parish church.[2]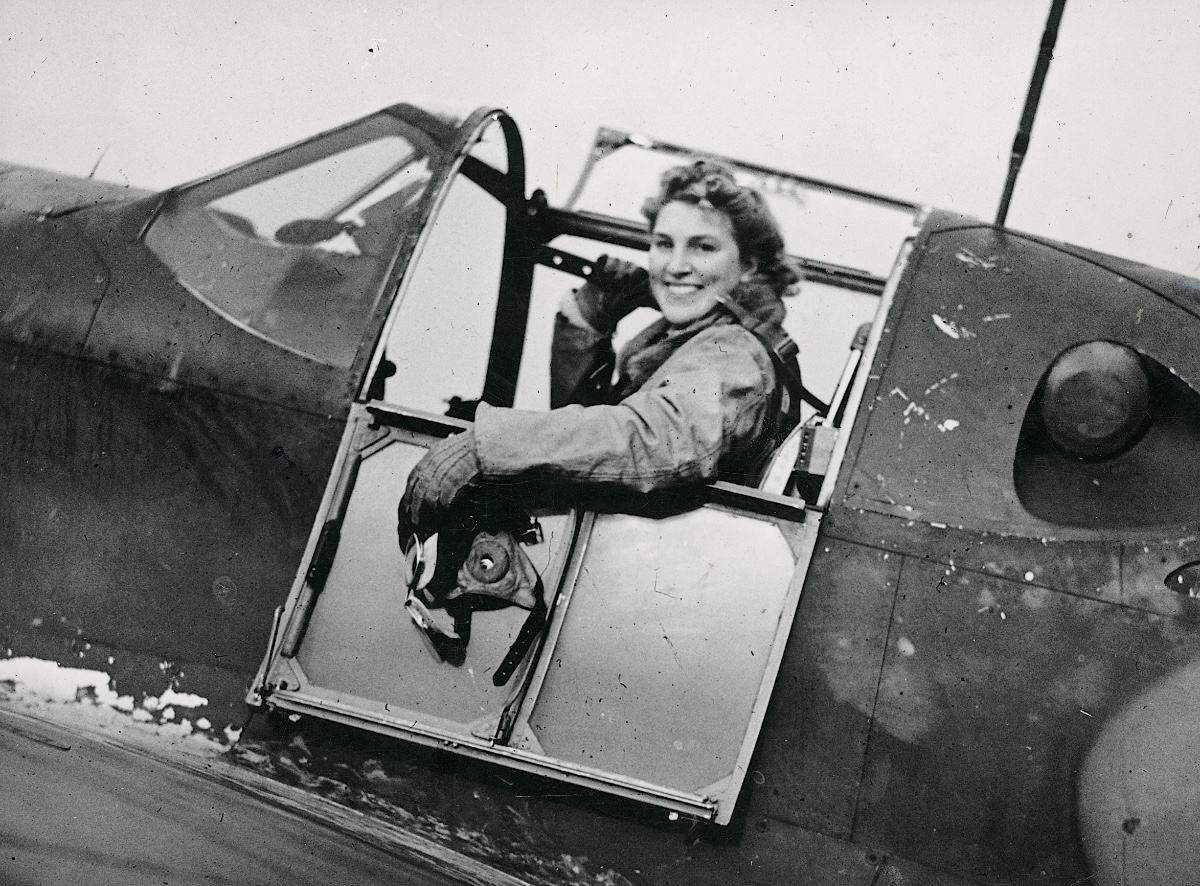 Aircraft Inspector and Production Test Pilot
Strodl returned to England in April 1934, with a dream of becoming a pilot. She got a job in a cafe in Hastings to earn enough money to live and pay for flying lessons in the nearby Sussex Aero Club, later Eastbourne Flying Club, in Wilmington. She obtained her 'A' License on 14 January 1937, and became an aircraft inspector with Philips & Powis Aircraft Ltd. in Reading later that year. She left the company for a position at Gloster Aircraft Company, as she wanted to learn about aircraft with riveted metal constructions. In 1939, she was planning to leave for Australia, but she had to give up the idea as war became imminent. Instead, she joined Taylorcraft Aviation Corporation at Rearsby. Over the next two years, she worked as an aircraft inspector and production test pilot for the company.
Air Transport Auxiliary
Strodl left Taylorcraft and joined the ATA as a ferry pilot on 2 December 1941. Following training at White Waltham Airfield, she was posted to 15 Ferry Pilot Pool at Hamble. Her first delivery was a Mustang fighter delivered from Hamble to Carlisle—Strodl was the first Danish pilot to fly the American fighter. She was cleared to fly single as well as twin-engined aircraft; among the many types of aircraft she delivered were Typhoons, Hellcats, Fireflies, Mosquitoes, Beaufighters, B-25 Mitchells, and Vickers Warwicks. At some point, she was reassigned to No. 4 Ferry Pilot Pool at Prestwick, where she was flying aircraft that had arrived from the United States and Canada to units in Britain. Strodl flew as a ferry pilot for the rest of the war and was demobilised on 30 November 1945.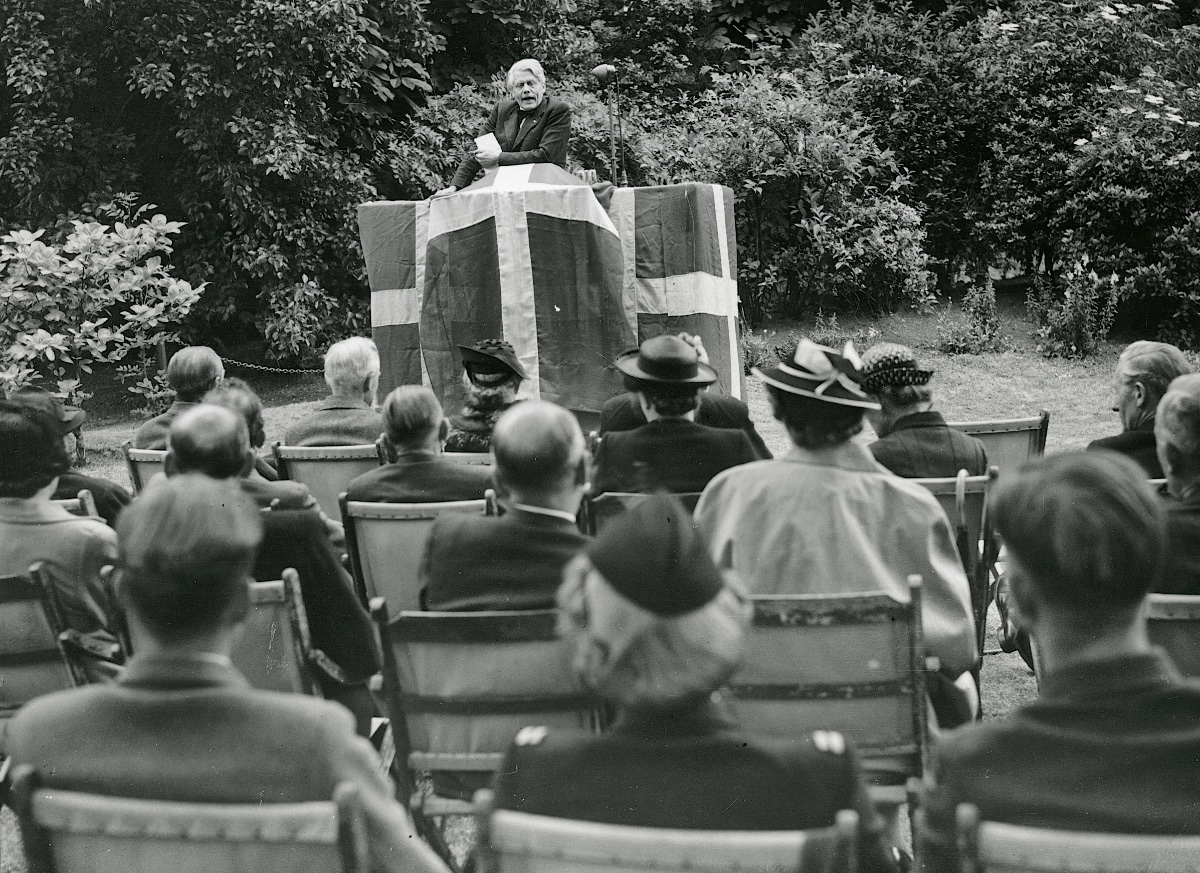 After the war
Strodl then returned to Taylorcraft, where one of her first assignments was to ferry Auster aircraft to Sweden. She joined the Women's Royal Air Force Voluntary Reserve (WRAFVR) as a pilot and later as a flying instructor.[3] In 1952, she emigrated to Canada, where she was a flying instructor until 1987. During her flying career, she had flown about 30,000 hours. She was admitted to the Canadian Aviation Hall of Fame in 2000.[4]
Endnotes
[1] DNA: Parish register, Bogense sogn.
[2] DNA: Parish register, Bogense sogn.
[3] London Gazette, issue 38935, p. 2831, 6 June 1950, https://www.thegazette.co.uk/London/issue/38935/supplement/2831.
[4] Hathaway (2012). Pursuit of a dream: the story of pilot Vera (Strodl) Dowling.