Pvt Aage Sørensen
(1916 - 1985)
Profile
Aage Sørensen was at sea when the war broke out. He volunteered for the Royal Norwegian Air Force, but later returned to the merchant marine. He volunteered for the US Army in 1943 after his ship had been sunk.
Aage Sørensen was born on 7 July 1916 in Hesselskov near Silkeborg, to Jenny Margrethe Nielsen and Poul Erik August Sørensen. His parents were not married.[1] and his biological father emigrated to the United States in november 1918.[2] It was his intention to join his sister, who had married in the United States, however, she died a month before his arrival of lobar pneumonia.[3] Sørensen's mother married Victor Darling on 17 September 1922,[4] and Sørensen was known as Aage Darling from 2 December 1922 until 20 March 1936.[5] His mother died in May 1934.[6]
War Sailor
Sørensen was in the merchant marine and at sea, when the German forces occupied Denmark on 9 April 1940. The following description of his activities from midt-1939 is based on the presumption that he is identical to an Aage Sørensen (born 1916) located in several crew lists in the USA during this period.
Sørensen was engaged as an oiler on the MS Columbia in Rotterdam, the Netherlands, on 27 June 1939. Columbia left Bombay on 28 February 1940 for Cape Town, continued on 18 March for the United States arriving in New York on 17 April 1940. It was taken over by the US War Shipping Administration and, on 3 June it sailed for Baltimore arriving two days later.[7] Sørensen was discharged.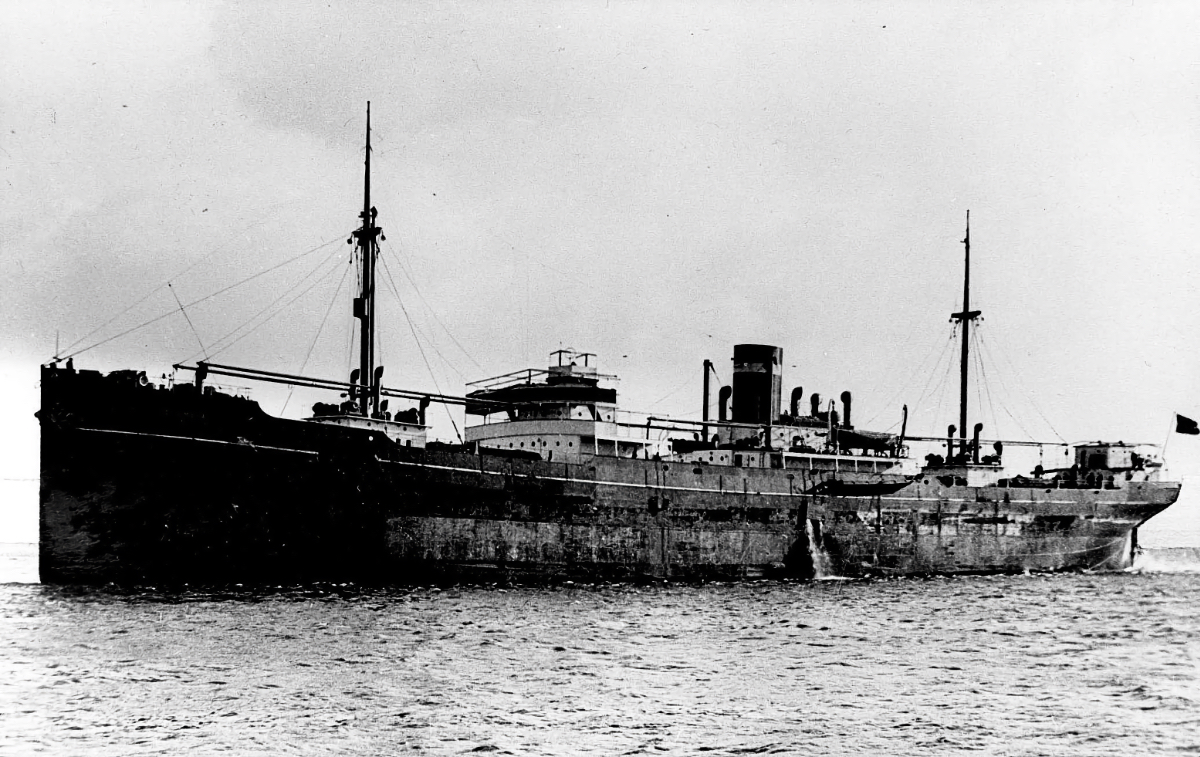 A few months later, on 7 November 1940, he was signed on the MS Phoebus in Boston. The Phoebus was one of a series of tankers, which had originally been registred in Danzig and operated by the Baltisch-Amerikanische Petroleum-Import. In May 1935, following the rise of the Third Reich, Standard Oil transferred these vessels to the Panama register and the Panama Transport Company. For the time being, the vessels were manned by their German crews, but following the declaration of war, on 3 September 1939, the company decided to remove German crew from all neutral vessels.[8] MS Phoebus, which had been in a Hamburg dock undergoing repairs, when the war broke out. A Danish crew replaced the German crew the day before the vessel left Hamburg in October 1939.[9]
Among the crew members were Lars Søndergaard Larsen, who had signed on as a wireless operator on 14 May 1940. Phoebus arrived in New York from Rio de Janeiro via Caripito, Venezuela, on 4 June 1941. Sørensen deserted the ship, while Lars Søndergaard Larsen was discharged.[10]
In Royal Norwegian Air Force service
Sørensen volunteered for the Royal Norwegian Air Force in camp Little Noway in Toronto (N.1536) in June 1941. He served as a private (flysoldat). Three other crew members volunteered as well, including fellow Dane Lars Søndergaard Larsen (N.1540).[11] The service numbers indicate that Sørensen and Larsen travelled together to Toronto to volunteer. Little is known about Sørensen's service, other than that he is believed to have served in Canada, Iceland, and—possibly—in the United Kingdom.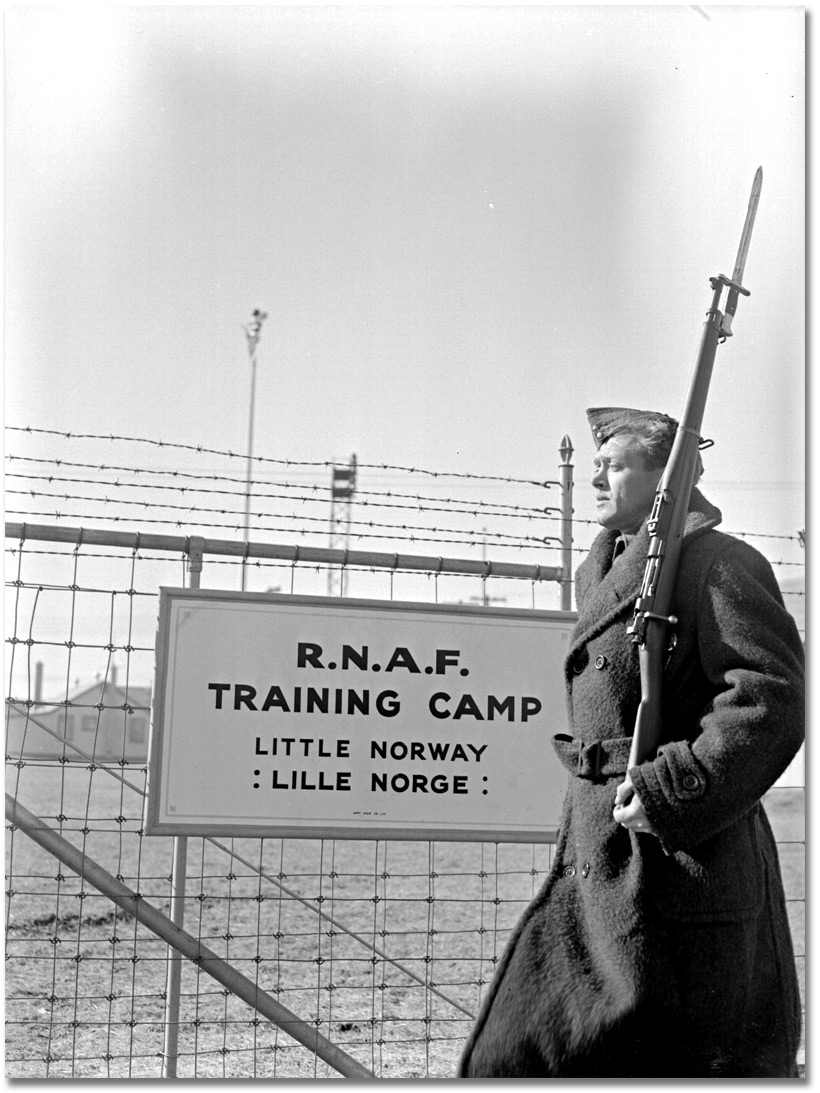 Torpedoed off Venezuela
Sørensen returned to the merchant navy at some point as did Lars Søndergaard Larsen. The exact time is not clear, but he signed on the MS Tambour. At 1225 hours on 26 September 1942, Tambour was hit on the starboard side between No 3 and No 4 hatches by a torpedo from the German U-boat U-175 (Kapitänleutnant Heinrich Bruns). Tambour sank within one minute, and the master and seven other crew members were lost. Sørensen, twenty other crew members and three armed guards abandoned ship by jumping overboard. They rescued themselves on rafts that were floating free. They were picked up the following day by the Norwegian MS Thalatta and landed at Port of Spain on 28 September 1942.[12]
Sørensen and other survivors from several torpedoed ships returned to New York as passengers on-board the SS Georg Washington which left Port of Spain, Trinidad, on 6 October 1942. They arrived in New York on 24 October 1942.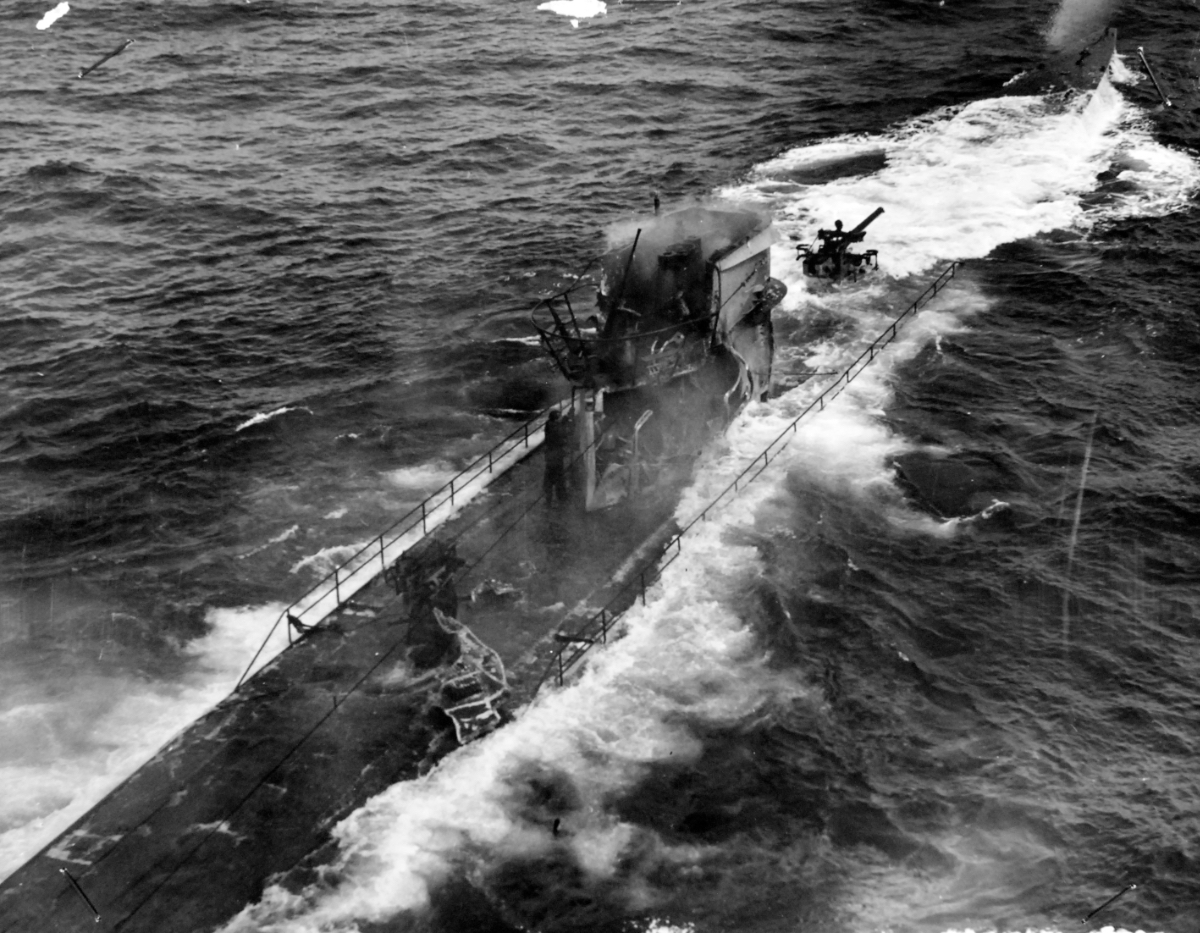 Sørensen enlisted in the US Army on 16 January 1943, but no information on his service other than the dates of enlistment and discharge is available. He was discharged on 14 November 1944.[13]
Sørensen filed his petition to become United States citizen on 7 March 1945 in New York Southern District. After the end of the war, he travelled to Denmark, where he met and married Jytte Inger Christensen. The couple returned to New York in May 1947.[14]
Aage Sørensen retired as a machinist for the Maxwell House Coffee Company in Hobroken in 1981. He died in 1985.[15]
Endnotes
[1] DNA: Parish register, Kragelund Sogn.
[2] Ancestry: New York Passenger Lists, 1820-1957.
[3] Ancestry: Pennsylvania, U.S., Death Certificates, 1906-1967.
[4] DNA: Parish register, Viborg Søndre Sogn.
[5] DNA: Parish register, Kragelund Sogn.
[6] DNA: Parish register, Viborg Søndre Sogn.
[7] Ancestry: New York Passenger Lists, 1820-1957.
[8] Mikkelsen, B. (2008). Danske rederier, pp. 25-30.
[9] Standard Oil Company (1946). Ships of the Esso fleet in World War II, pp. 207-9.
[10] Ancestry: New York Passenger Lists, 1820-1957.
[11] DNA: 10194, Det danske Råd, Rekrutteringskontoret, pk. 70.
[12] Tambour (Panamanian Steam Merchant), https://uboat.net/allies/merchants/ship/2215.html (accessed on 21 March 2021).
[13] Ancestry: U.S., Department of Veterans Affairs BIRLS Death File, 1850-2010.
[14] Ancestry: New York Passenger Lists, 1820-1957.
[15] Obituary, The Record, Hackensack, New Jersey, 16 June 1985, p. 57.