Pvt Ole Christian Tvede Geisler
(1913 - 1948)
Profile
Ole Christian Tvede Geisler is mostly known for service in the SOE, but before enlisting for special service he served for a brief period in the Norwegian Air Force in Canada and before that in the Shanghai Municipal Police.
Ole Christian Tvede Geisler was born on 20 March 1913 in Copenhagen. He was son of Christian Peder Wilhelm Geisler (1869-1951), organist at the Garnisons Church, and Anna Geisler (née Tvede).[1] Geisler was educated at Østre Borgerdydskole in Copenhagen from 1925 and graduated from the gymnasium in 1931.[2] Geisler attended gymnasium at Østre Borgerdydskole in Copenhagen, finishing his exams in 1931. He continued studies at the Polytechnic in Copenhagen, but dropped out in 1935.
Shanghai Municipal Police
Geisler signed on a ship bound for Shanghai where he arrived in October 1935. In Shanghai, he worked for a Danish engineering company engaged in bridge work in the interior of China until August 1939. Until the fall of France, he worked for a French company as transportation manager.[2]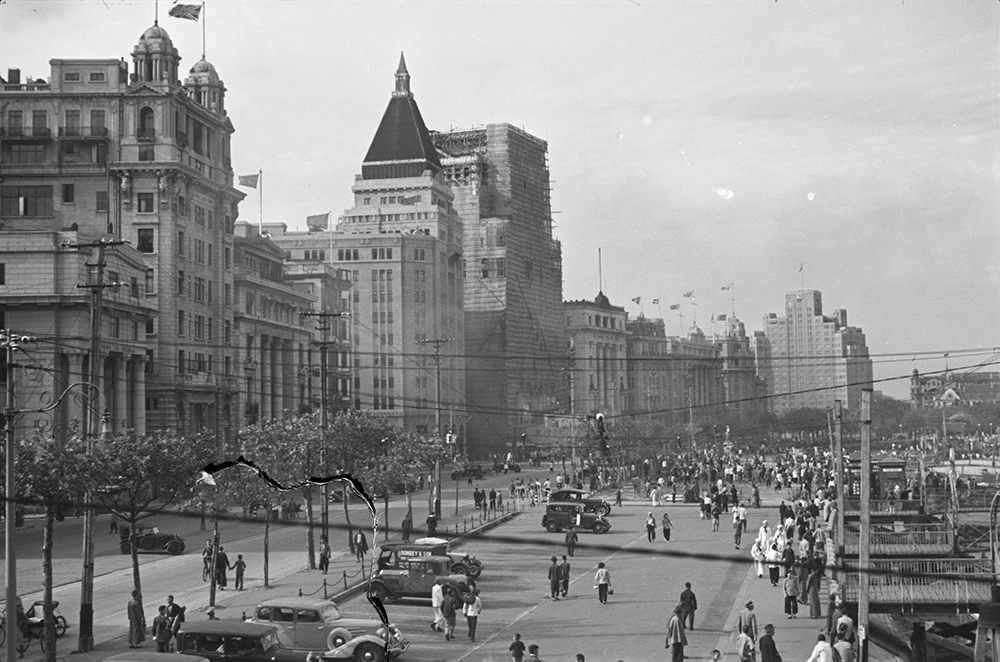 Shanghai was a truly cosmopolitan city at the time. Most foreigners lived in comfortable isolation in the Shanghai International Settlement or in the French Concession. Originally, the International Settlement was created in 1863 by the merger of the British and American settlements in the area. Since then it had expanded as other contries—including Denmark—entered into treaty relations with China. However, until the growing Japanese influence during the 1930s, the settlement was predominately British. The settlement maintained its own police force, the Shanghai Municipal Police. Originally mainly a British police force, the force had grown into a large and ethnically diverse force. By 1940, about one in ten members of the force were foreigners, that is European.[3]
At the outbreak of war he wished to volunteer for the British armed forces, but failed to get the backing og the Danish legation. In October 1940, Geisler enlisted in the Shanghai Municipal Police and he served in the force until April 1941.[4] Another Dane, Jan Egeberg, who would later follow Geisler to serve in the Norwegian Air Force, had served in the police force since 1938.[5]
Royal Norwegian Air Force
Geisler and Egeberg were signed on the Norwegian merchant vessel MS Torrens on 24 April 1941. Torrens sailed from Shanghai two days later bound for Manila and Cebu in the Phillippines returning to Hong Kong on 20 May 1941.The voyage continued to Los Angeles, via the Panama Canal to New York, where Torrens arrived on 3 July 1941. Both Geisler and Egeberg were discharged in New York.[6]
Five days later, they enlisted in the Royal Norwegian Air Force in camp "Little Norway" in Canada. The documents available does not reveal the any details of Geisler's service in Canada. Egeberg served in the Military Police from 10 July 1941 until March 1942.[7] It is likely that Geisler served in a similar role given their background in the Shanghai Municipal Police. He served in the Norwegian Air Force until 8 November 1941 (N1597).[8]
Special Operations Executive (SOE)
On 22 November 1941, MS Orcades arrived in Liverpool from Halifax. On-board were eleven Danes, who stated the Danish Unit East Kent Regiment (Buffs) as their address in the UK.[9] In reality several of these men had been or were about to be selected for special training in the SOE. Among these men were Geisler and Hans Henrik Pay Larsen, who had also served in the Norwegian Air Force for at brief period.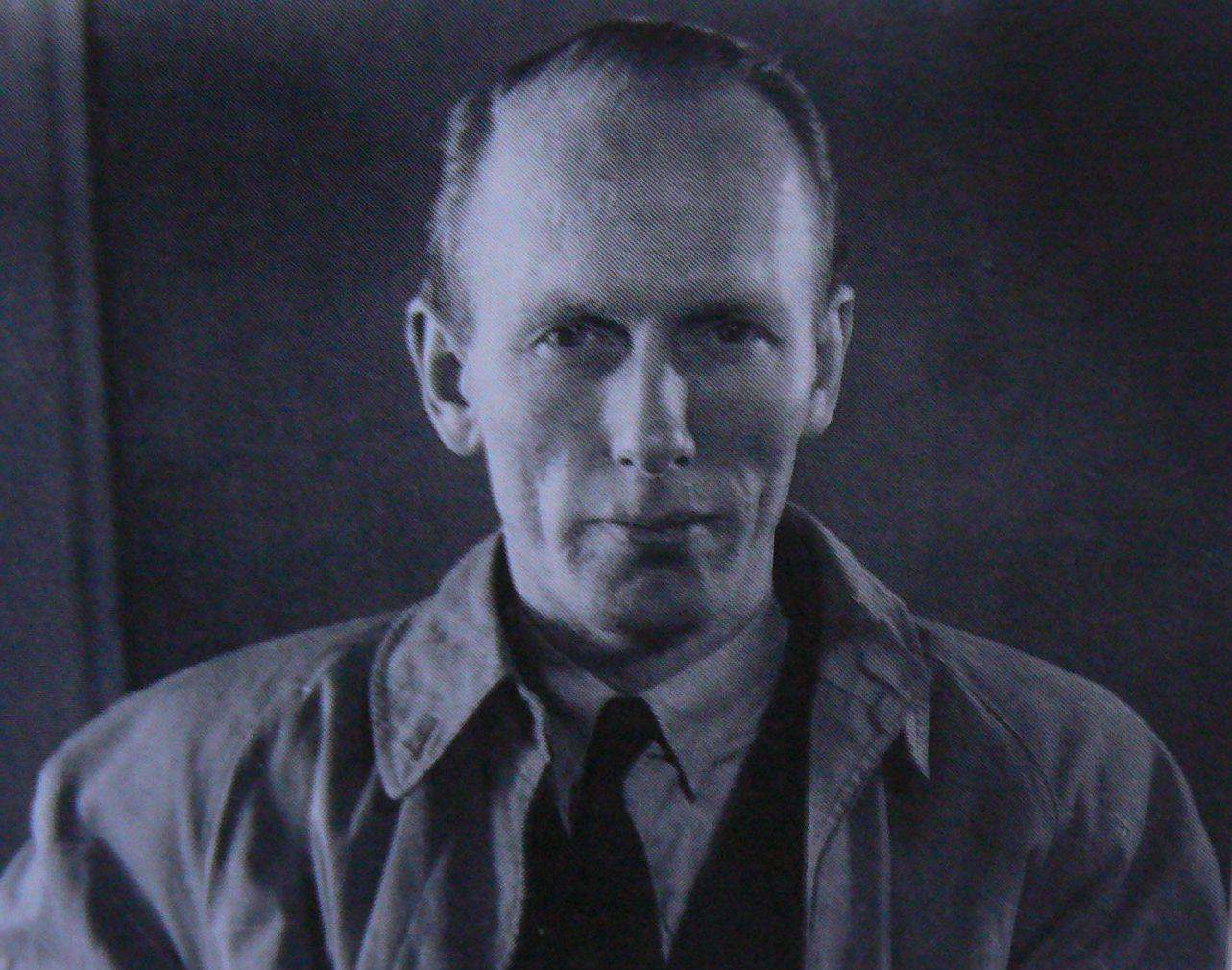 Geisler was interrogated at the Royal Victoria Patriotic School and cleared on 27 November 1941. Two weeks later, he was posted to Special Training School (STS) 1 in Northamptonshire. He continued training at SFS 31 and SFS 17 among other places. On 16 February 1943, the SOE record states that he left the UK for the field. He was promoted to Lieutenant (260294) in July 1943 and to Captain in April 1944.[10]
Geisler was part of a crew of four agents—the others being Adolf Larsen, Hans Henrik Pay Parsen og Gunnar Christiansen—dropped into Denmark by parachute on 16 February 1943. The following years, Geisler was very successful agent in occupied Denmark. In January 1944, Geisler assumed the position of second in command to Major Flemming B. Muus, who was head of SOE's operations in Denmark. On the other hand, Larsen failed as an agent and was considered a liability for the SOE. He was killed by another agent on 29 April 1943.[11]
Geisler was awarded the Distinguished Service Order with effect from 31 March 1944.[12] After the war, he emigrated to South Africa, where he died of cancer in 1948.[13]
Endnotes
[1] DNA: Parish registration, Trinitatis.
[2] Østre Borgerdyd, Årsskrift 1925-1932.
[3] NA: HS 9/571/1.
[4] Bickers, R. (2004). Empire Made Me: An Englishman Adrift in Shanghai; Jackson, I. (2012). The Raj on Nanjing Road: Sikh Policemen in Treaty-Port Shanghai. Modern Asian Studies, 46(06), 1672-1704.
[5] NA: HS 9/571/1.
[6] Service record, index card (Jan Oksby Egeberg).
[7] Ancestry: New York, Passenger and Crew Lists (including Castle Garden and Ellis Island), 1820-1957.
[8] Service record, index card (Jan Oksby Egeberg).
[9] NA: HS 9/571/1.
[10] Ancestry: UK Incoming Passenger List.
[11] NA: HS 9/571/1.
[12] Edelberg, P. (2005). Table Trick: Historien om Besættelsens første stikkerdrab. Netmagasinet Historie-nu.dk.
[13] NA: HS 9/571/1.
[14] Ancestry: Cape Province, South Africa, Civil Deaths, 1895-1972.