The first Allied aircraft arriving in Copenhagen
Article
On 5 May 1945, the first Allied aircraft landed in what was to become B.160 Copenhagen/Kastrup carrying the SHAEF Mission to Denmark - and the Danish pilot Flt Lt 'Morian' Hansen, DFC GM.
At this moment, it is announced that Montgomery has stated that the German troops in the Netherlands, northwest Germany and Denmark have surrendered. This is London. We repeat: Montgomery has announced at this very moment that the German troops in the Netherlands, northwest Germany and Denmark have surrendered.Johannes G. Sørensen, BBC[1]
On 4 May 1945 at 8.35 p.m., Johannes G. Sørensen, the speaker of BBC's daily broadcast to Denmark, were able to announce the end of the five year German occupation of Denmark as of 8 a.m. the next morning.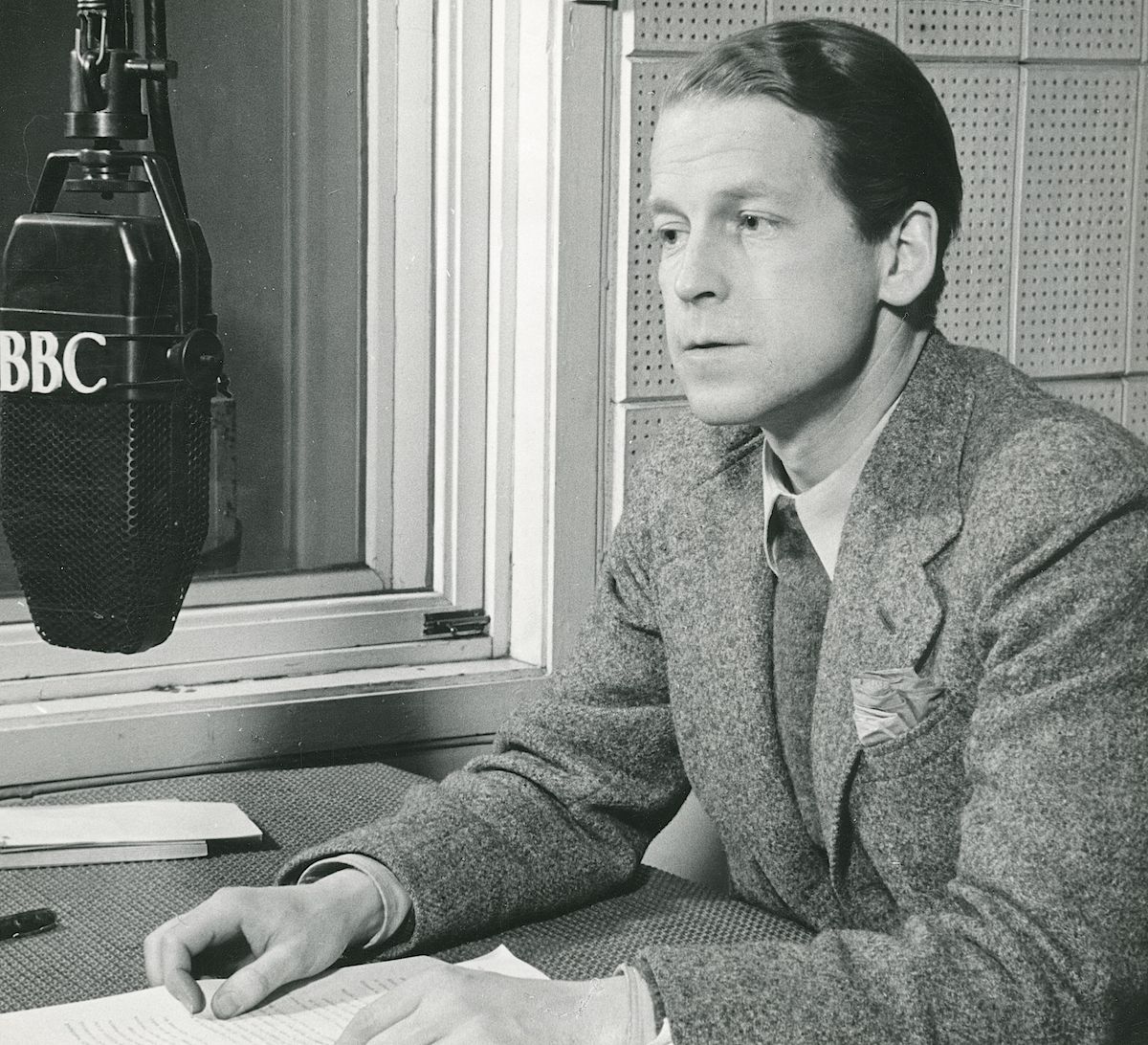 In the officers' mess at B.56 Bruxelles/Évere, the Danish pilot Flt Lt Jens Henning Fisker 'Morian' Hansen, DFC GM, listened to the announcement and were able to tell his British colleagues. Celebrations commenced, but around midnight they were told to be ready to fly to Copenhagen early next morning.[2]
SHAEF had been preparing for the liberation of Denmark since 1944. Hours before the announcement of the German surrender plans were made for the advance party of its Mission to Denmark—under the command of General Dewing—to transfer from RAF Station Bovingdon outside London via B.56 Brussel/Évere to B.156 Lüneburg the next morning.[3] During the night, message was sent from General Kinzel, who had remained at Montgomery's HQ as liaison officer, to General Jodl that Allied transport aircraft escorted by fighters were to land in in Kastrup airfield or in Værløse airfield outside Copenhagen. The message was forwarded to military as well as civilian authorities during the night.
At 9.52 a.m. the next day, nothing further had been heard and Kinzel had to press Jodl to confirm that the airstrips at Kastrup and Værløse had been secured for landing. Confirmation was received at 10.25 a.m., and the Mission to Denmark left Lüneburg at 2 p.m.[4]
At Kastrup airfield, the Danish State Flag was raised as the German surrender came into effect at 8 a.m. on 5 May. Before midday, members of the resistance movement as well as representatives of the Danish army arrived at the airfield.[5]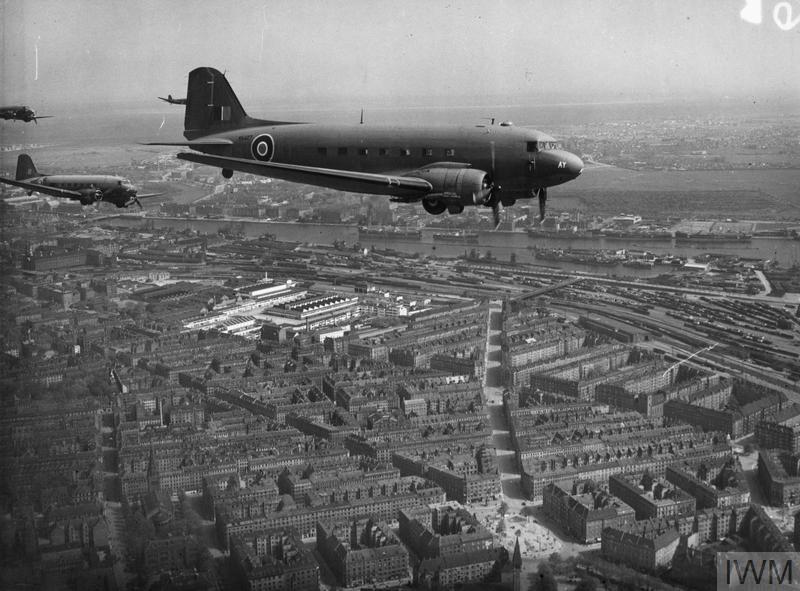 At 4.32-4.36 p.m., sixteen to eighteen Dakota aircraft from 512, 575 and 427 squadrons arrived at Kastrup carrying the advance party of SHAEF's Mission to Denmark and a contingent of airborne troops. As the aircraft approached
It was decided that No. 2 aircraft of the formation should land first with airborne troops to clear the way for the arrival of General Dewing in Wing Commander Dutton's aircraft.[6]
Flt Lt 'Morian' Hansen, who had been at B.56 Bruxelles/Évere the night before, arrived in Copenhagen in one of the aircraft. He was, in other words, the first Dane in Allied service who arrived following the liberation of Denmark.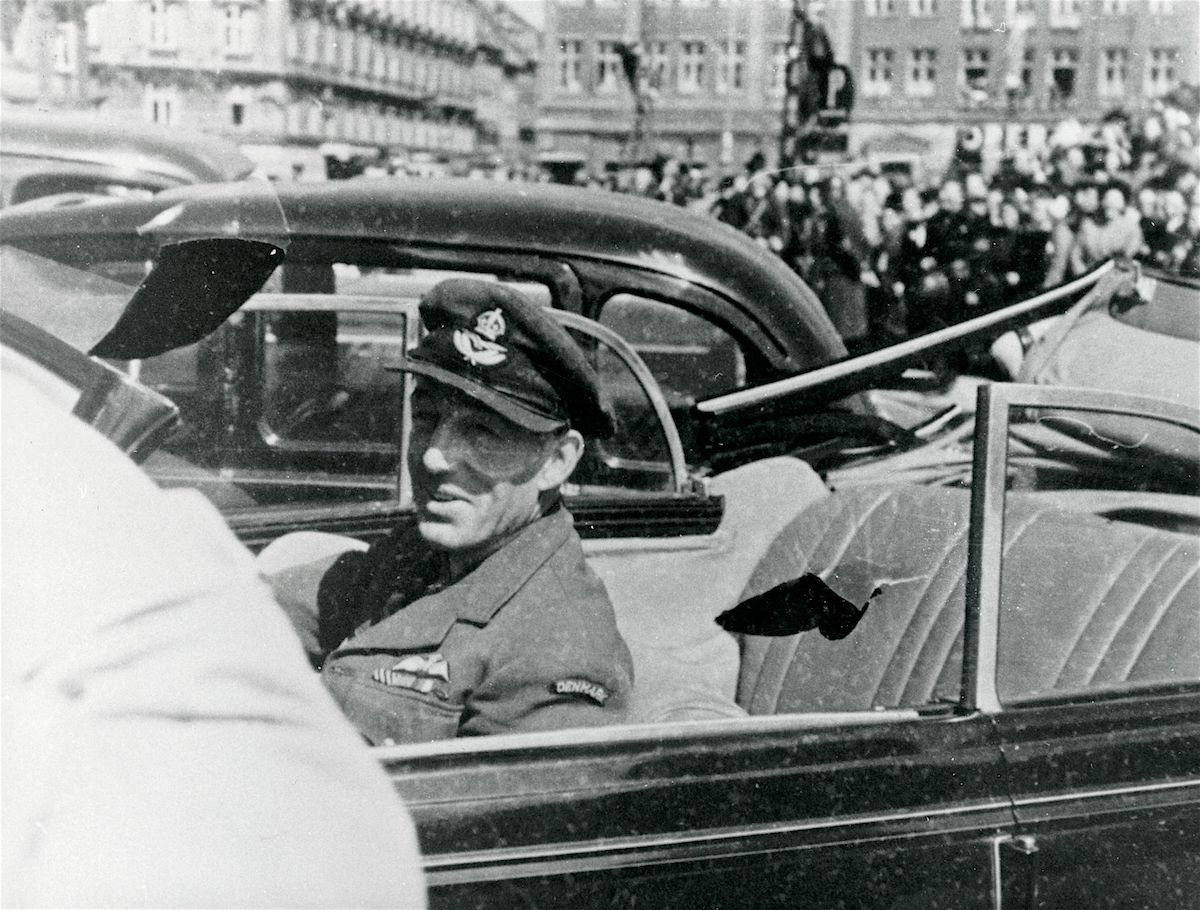 Endnotes
[1] http://danmarkshistorien.dk/leksikon-og-kilder/vis/materiale/befrielsesbudskabet–4-maj-1945/ (accessed on 5 May 2018).
[2] Larsen, J. E., Med Morian Hansen den 5. maj 1945, DC-3 Nyt, 3, 1994.
[3] NA: WO 229/28.
[4] Hvidtfeldt, J., Fra kapitulationsdagene 1945: Dönitz, Lindemann og Best, Rigsarkivet, 1985.
[5] Venge, M., Tolder i lufthavnen under 2. verdenskrig, Verner Haacks dagbog, Zise: Told- og skattehistorisk tidsskrift, 19(3), 1996.
[6] NA: AIR 27/1975, appendix 82.