Knud Graae
(1909 - 1963)
Profile
Knud Graae was born in Denmark but he emigrated to New Zealand before the war, where he was naturalised. He served in the Royal New Zealand Air Force and was an active member of the Danish community.
Knud Graae was born in 9 February 1909 in Hvidbjerg, the son of pharmacist Knud Børge Graae and Elna Kristine Graae (née Traberg).[1]
In 1909 Graae's father built a cheese factory in Strib, but the factory never went into production. He travelled to the USA working at the Letterman General Hospital in San Francisco.[2] In December 1914, holding the rank of Sergeant, he was part of a detachment of the U.S. Army Hospital Corps leaving for Manila in the Phillipines.[3] He moved to Tientsin (Tianjin) in Northern China, in 1917.[4]
Meanwhile Graae moved to Copenhagen with his mother and siblings. He was educated at Vestre Borgerdydskole. He worked for Henderson & Co. from 1926 to 1929 before moving to New Zealand on 24 February 1929 onboard the SS Ulimaroa setting op a fruit plantation in Keri Keri, Bay of Islands, in 1929-1940. Leaving the fruit business he worked as a life insurance inspector until 1943, when he joined the Royal New Zealand Air Force.
Graae was naturalised in New Zealand on 17 September 1938.[5]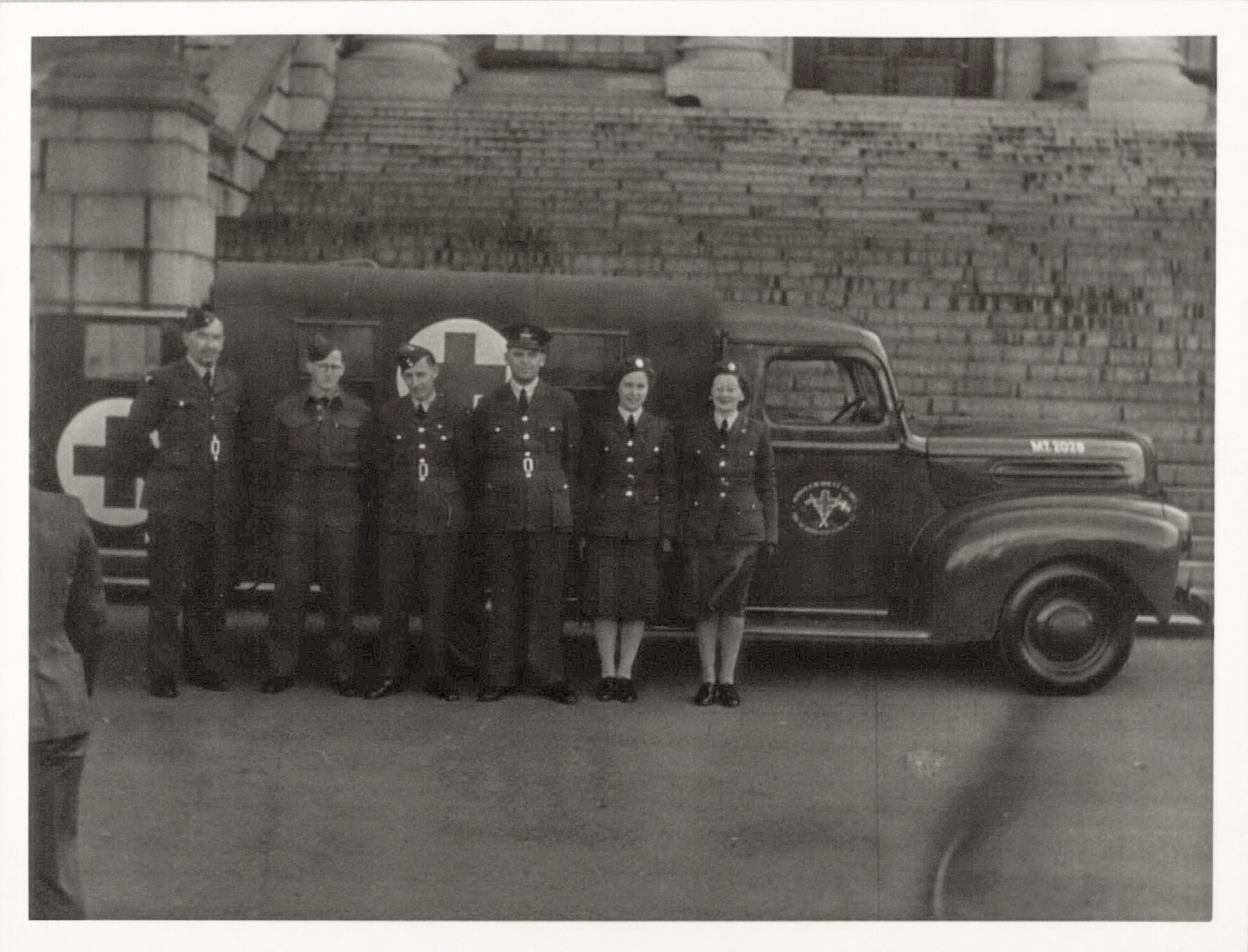 Graae volunteered for the Royal New Zealand Air Force in 1943. He served in New Zealand and the New Hebrides, but it is now clear in which capacity he served.[6]
Green was among the participants, when the Danish Association in New Zealand presented the donation of an ambulance to the Royal New Zealand Air Force on 10 October 1943. Her father was among the speakers at the speakers at the ceremony.
After the war Graae lived in Auckland as a business owner until his death on 1 January 1963.[7]
Endnotes
[1] DNA: Parish register, Hvidbjerg Sogn (Thisted).
[2] Grandjean, P. (1914). Den Graae'ske slægtebog, p. 49.
[3] Ancestry: U.S., Army Transport Service, Passenger Lists, 1910-1939.
[4] China To-day, Auckland Star, Vol. LXI, Iss. 196, 20 August 1930.
[5] ANZ: R24588054.
[6] Kamp, A. (1956). Danske i Udlandet 1956. København: Dansk Samvirke, p. 203-204.
[7] Ancestry: New Zealand, Cemetery Records, 1800-2007.