Pvt Jan Oksby Egeberg
(1918 - 1981)
Profile
Cpl Jan Oksby Egeberg served in the Norwegian Air Force, but was later transferred to the Norwegian Navy. Before arriving in Canada in 1941, he served in the Shanghai Municipal Police from 1938 to 1941.
Jan Oksby Egeberg was born on 10 August 1918 in Copenhagen. He was the son of Edith Frederikke Christiane Oksby and Niels Einer Egeberg.[1] The parents married in 1920.[2] Egeberg's family moved to Roskilde in the early 1920s and lived there until they emigrated to Canada. Egebjerg's father left Denmark in May 1928, and Egebjerg, his sister, mother and grandmother followed in May 1930. The family settled in Vancouver, British Columbia.[3]
Egebjerg finished school in 1934 without having passed any examination. For the next five years, he was employed as a seaman on-board several primarily Danish vessels.[4]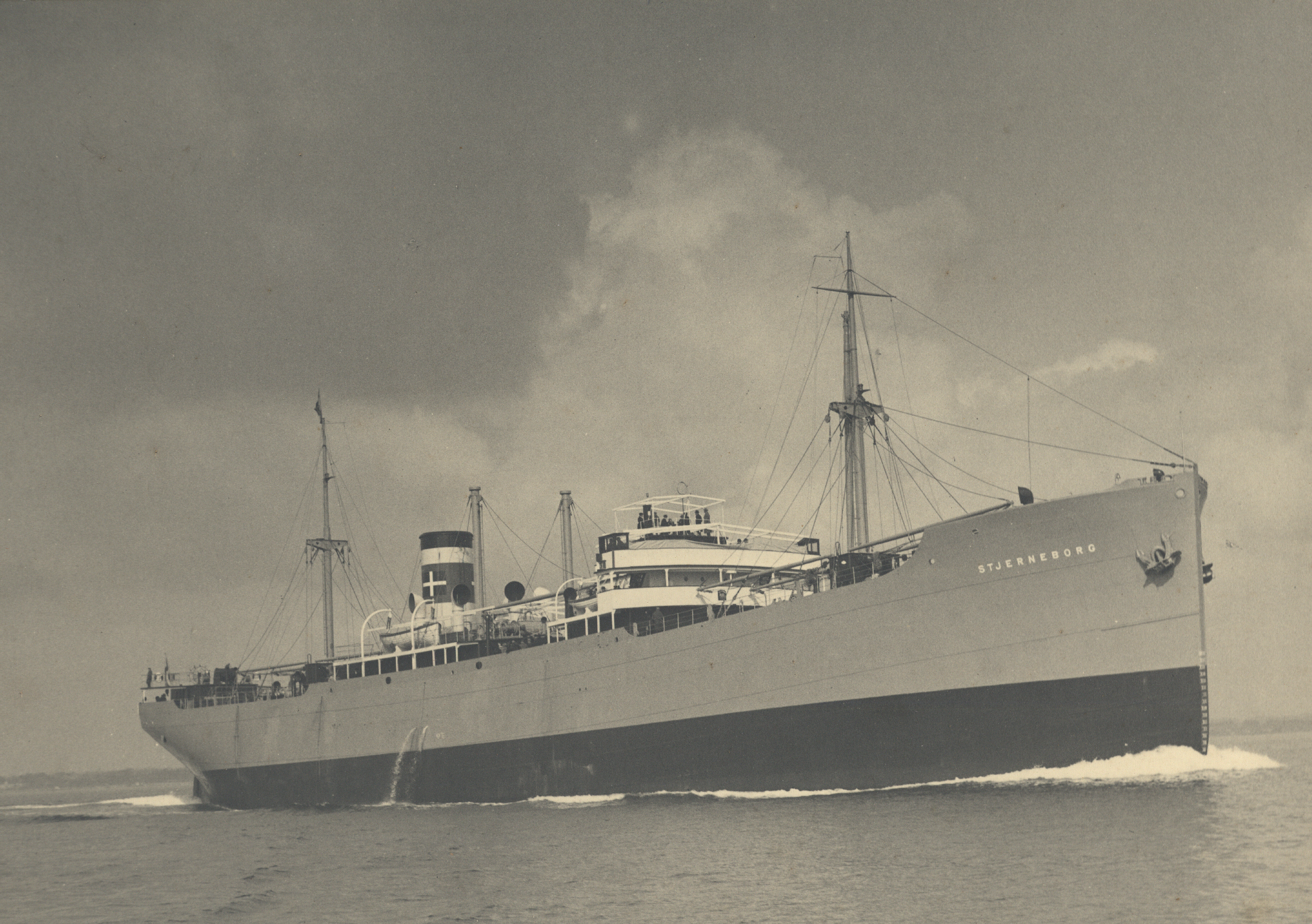 Shanghai Municipal Police
In 1938, Egeberg arrived to Shanghai aboard SS Marchen Maersk. He left the ship without a formal discharge in order to apply for a position with the Shanghai Municipal Police. Egeberg had tried to join the force as early as in 1936, when he had been turned down due to his age. This time, he had more luck: He was accepted in late November 1938.[5] Following four monts training, he served as Probationary Sergeant in the force for two and a half years.[6]
Shanghai was a truly cosmopolitan city at the time. Most foreigners lived in comfortable isolation in the Shanghai International Settlement or in the French Concession. Originally, the International Settlement was created in 1863 by the merger of the British and American settlements in the area. Since then it had expanded as other contries—including Denmark—entered into treaty relations with China. However, until the growing Japanese influence during the 1930s, the settlement was predominately British. The Shanghai Municipal Police was the settlement's police force and the first line of defence against internal security threats. Originally mainly a British police force, the force had grown into a large and ethnically diverse force. By 1940, about one in ten members of the force were foreigners, that is European.[7]
Another Dane, Ole Geisler, who would later follow Egeberg to serve in the Norwegian Air Force, served in the police force from October 1941.[8]
Royal Norwegian Air Force
Egeberg and Geisler were signed on the Norwegian merchant vessel MS Torrens on 24 April 1941. Torrens sailed from Shanghai two days later bound for Manila and Cebu in the Phillippines returning to Hong Kong on 20 May 1941.The voyage continued to Los Angeles, via the Panama Canal to New York, where Torrens arrived on 3 July 1941. Both Geisler and Egeberg were discharged in New York.[9]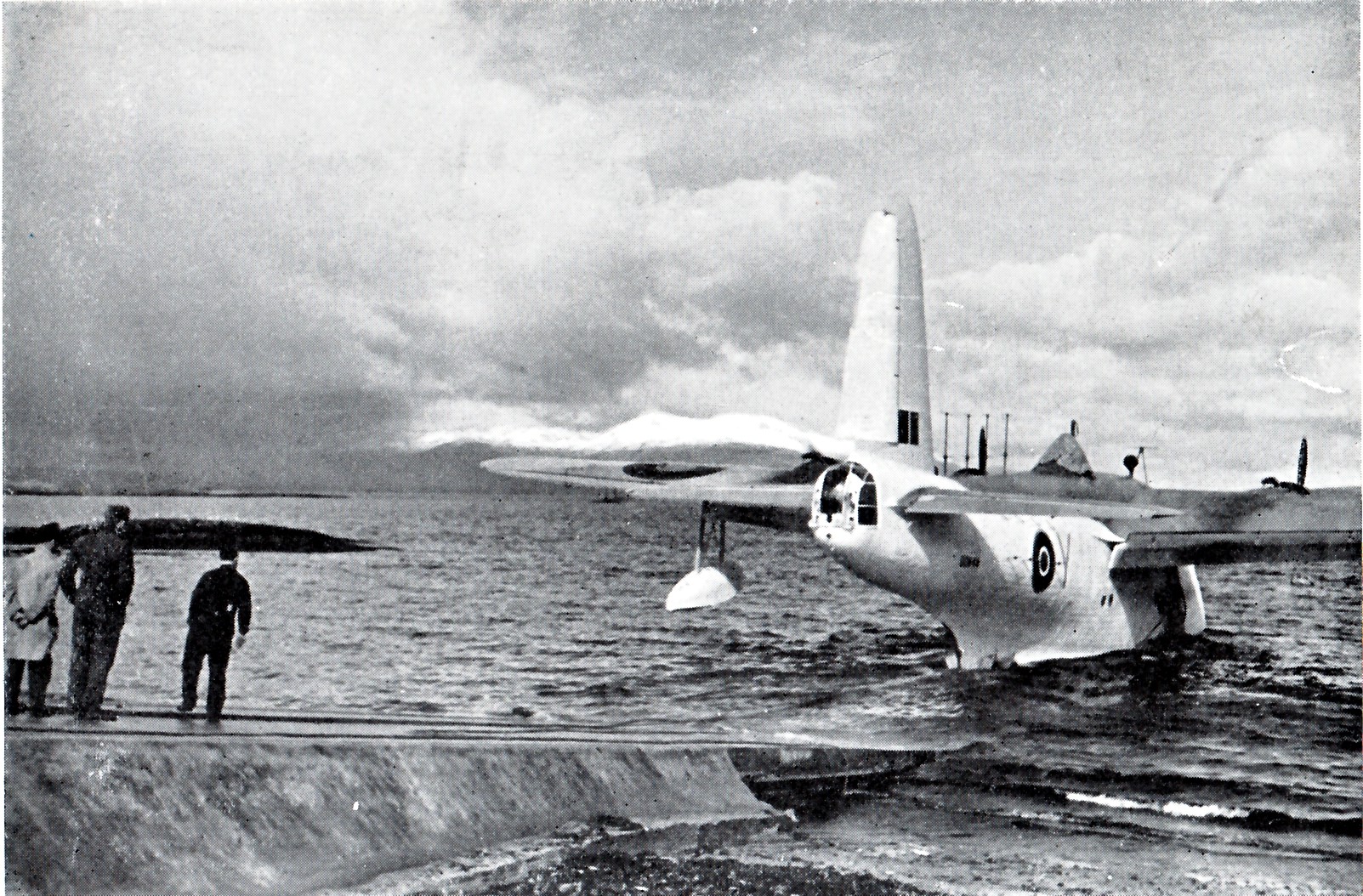 Five days later, on 8 July 1941, they enlisted in the Royal Norwegian Air Force in camp "Little Norway" in Canada. Egeberg served in the Military Police from 10 July 1941 until March 1942.[10] From June 1942, he was trained as a Flight Mechanic Electrical in Canada before being posted overseas arriving. He arrived in England in November 1942, and was was posted to RAF Greenock in the beginning of 1943. From 11 February to 22 June 1943, he served as groundcrew in the Norwegian 330 Squadron then at RAF Oban. That is from shortly after the squadron returned from Iceland to Scotland and converted the Sunderland flying boat. He held the rank of Corporal (N.1598).
According to his service record, he was posted to the Norwegian Navy on 28 March 1943.[11]
Endnotes
[1] DNA: Parish registration, Rigshospitalets Sogn.
[2] DNA: Parish registration, Skovshoved sogn.
[3] Ancestry: Canadian Passenger Lists, 1865-1935.
[4] NARA: RG 263, D8741/11 (Jan Oksby Egebjerg), courtesy af Professor Robert Bickers.
[5] Ibid.
[6] Service record, index card (Jan Oksby Egeberg).
[7] Bickers, R. (2004). Empire Made Me: An Englishman Adrift in Shanghai; Jackson, I. (2012). The Raj on Nanjing Road: Sikh Policemen in Treaty-Port Shanghai. Modern Asian Studies, 46(06), 1672-1704.
[8] NA: HS 9/571/1.
[9] Ancestry: New York, Passenger and Crew Lists (including Castle Garden and Ellis Island), 1820-1957.
[10] Service record, index card (Jan Oksby Egeberg).
[11] Ibid.