Royal Air Force Exhibition in Copenhagen
Article
On 30 June 1945, the Royal Air Force exhibition in Copenhagen officially opened. The exhibition was hosted by the department store Magasin du Nord on Kongens Nytorv in central Copenhagen. Danish Fg Off. Jørgen T. Bruun returned to Denmark from India to take part in the running of the exhibition.
During the summer of 1945 the Royal Air Force carried out a number of public relations events in Copenhagen. The most prominent of these events was the air display over Copenhagen/Kastrup airport on 1 July 1945, which attracted some 200,000 spectators. Another, lesser known event, was an exhibition on the activities of the Royal Air Force during the war, which opened on 30 June 1945.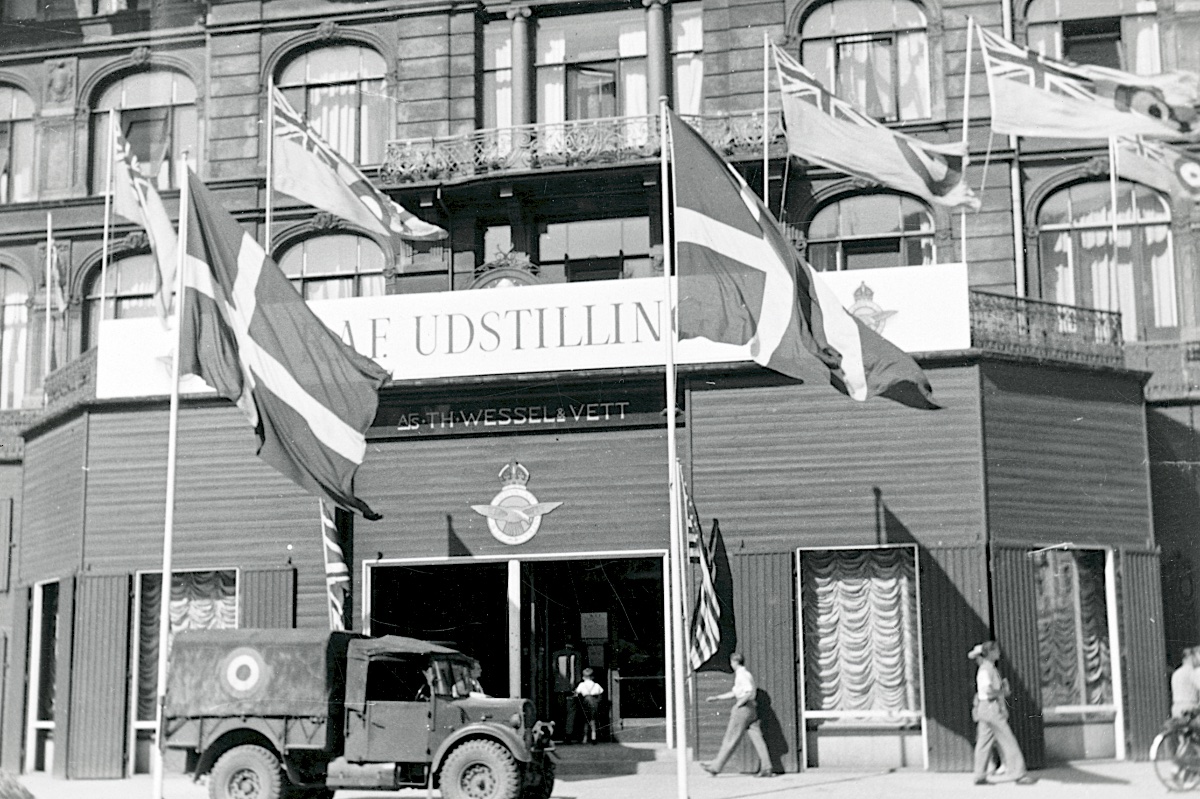 One of the main attractions of the exhibitions was a Spitfire, with was displayed in the center hall of the department store. The aircraft was transported on a lorry to Kongens Nytorv and lifted through the main entrance of the building.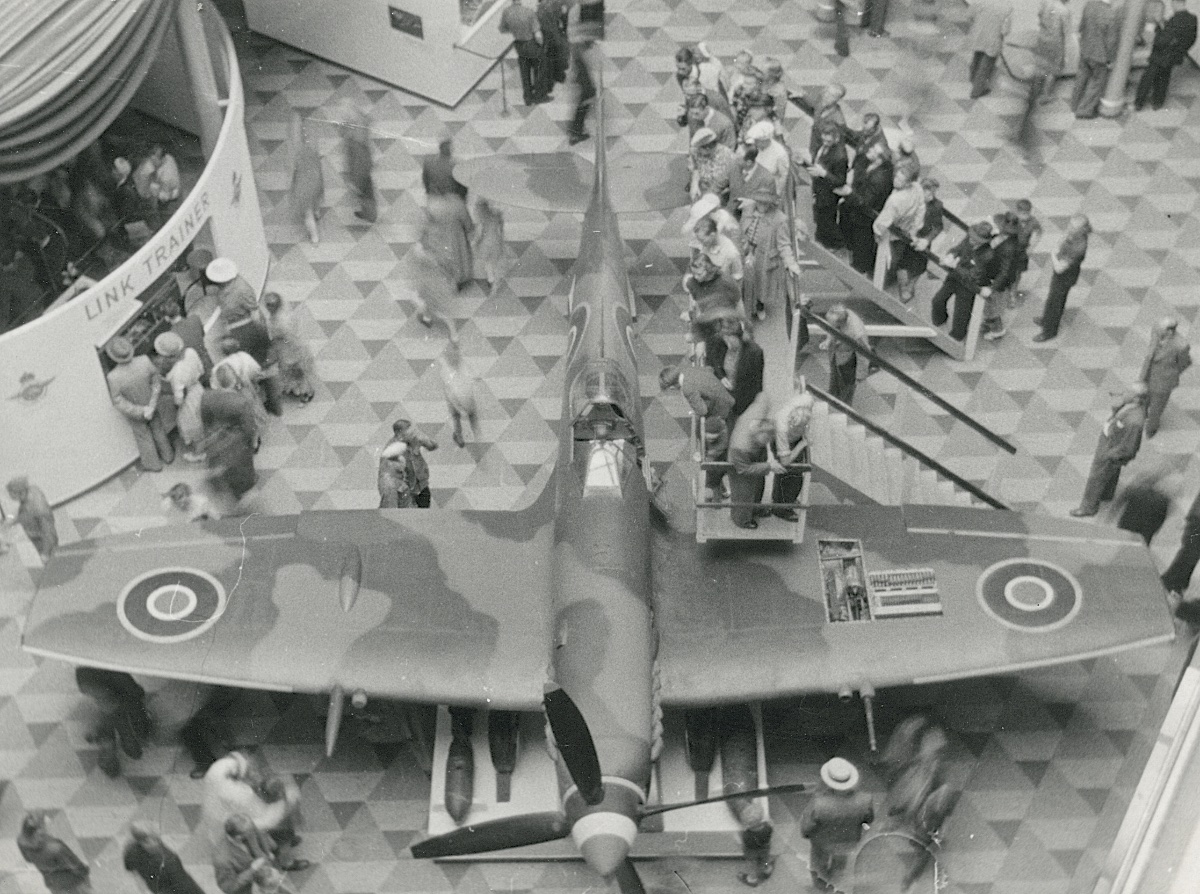 Fg Off. Jørgen T. Bruun was one of the Danes, who served in the Royal Air Force during the war. Bruun worked in the men's department of Magasin du Nord before the war. In April 1940, he was in London to buy new supplied to the department. The German occupation prevented him from returning to Denmark. He volunteered for the Royal Air Force and trained as Air Bombardier in South Africa. He was posted to the Far East in mid-1944 and flew operations from India over Burma and Thailand until the fall of Rangoon on 1 May 1945.
Bruun was due to leave India in June 1945, but his departure came sooner than expected. As Magasin du Nord was chosen to host the Royal Air Force Exhibition in June 1945, they asked for Bruun to be released from service to assist during the exhibition. The was rejected several times but, finally, it was approved and he was sent directly from Calcutta to England by aeroplane. He returned to Denmark on 28 June 1945, that is 5 years, 3 months and 8 days after he had left.
Bruun followed the exhibition as it moved to Aarhus, where it opened on 15 August 1945 and, later, as it continued to the Norwegian capital, Oslo. He met his future at a dinner party during the Aarhus exhibition. He swopped his place at the table with a high ranking RAF officer for a carton of cigarettes and, by chance, he became seated next to her. They married in March 1946, a month after he was released from service. Bruun returned to Magasin du Nord and later became managing director of the renowned men's department store Brdr. Andersen in Copenhagen.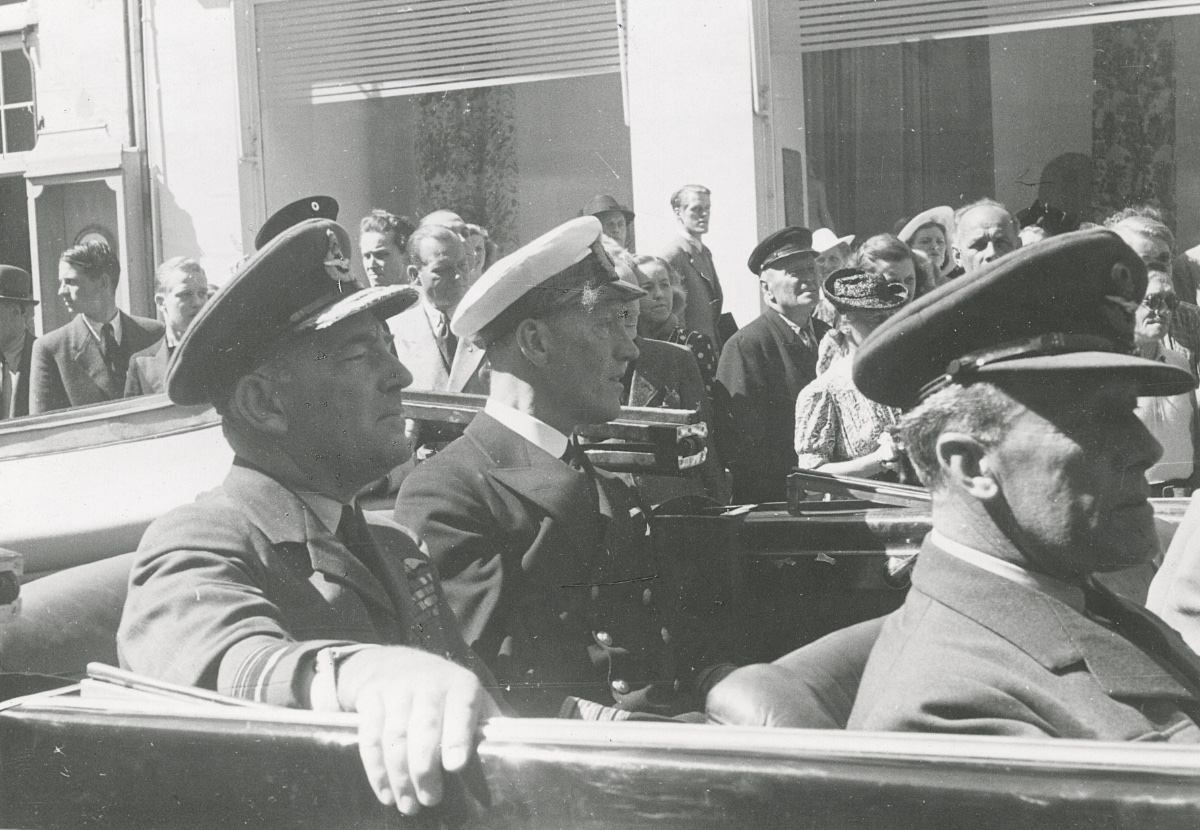 A number of photos from the exhibition in Copenhagen as well as from the Aarhus exhibition have been digitized in a cooperation between the Magasin du Nord Museum and the Copenhagen Municipal Archive.