Liberation of Norway, 8 May 1945
Article
Norway was liberated on 8 May 1945 on VE-day. More than fifty Danes serving in the Royal Norwegian Air Force celebrated and participated in the liberation of their second, wartime homeland.
Norway was attacked by German troops on 9 April 1940, the same day as was Denmark. While the the Danish King Christian X and his government accepted the terms for a Danish surrender, his younger brother, King Haakon VII of Norway said 'no'; the Norwegians fought assisted by the Allied expeditionary force to Norway until the final capitulation on 10 June 1940. The Norwegian government and military forces in large numbers managed to withdraw to the United Kingdom. A government in exile was established in London, and Norwegian forces in exile was set up in Scotland and, from November 1940, the air forces settled in camp Little Norway in Canada. Some fifty Danes joined the Norwegian Air Force during the war.
On 8 May 1945, the German occupation ended, and the Norwegian celebrated their liberation day, Frigjøringsdagen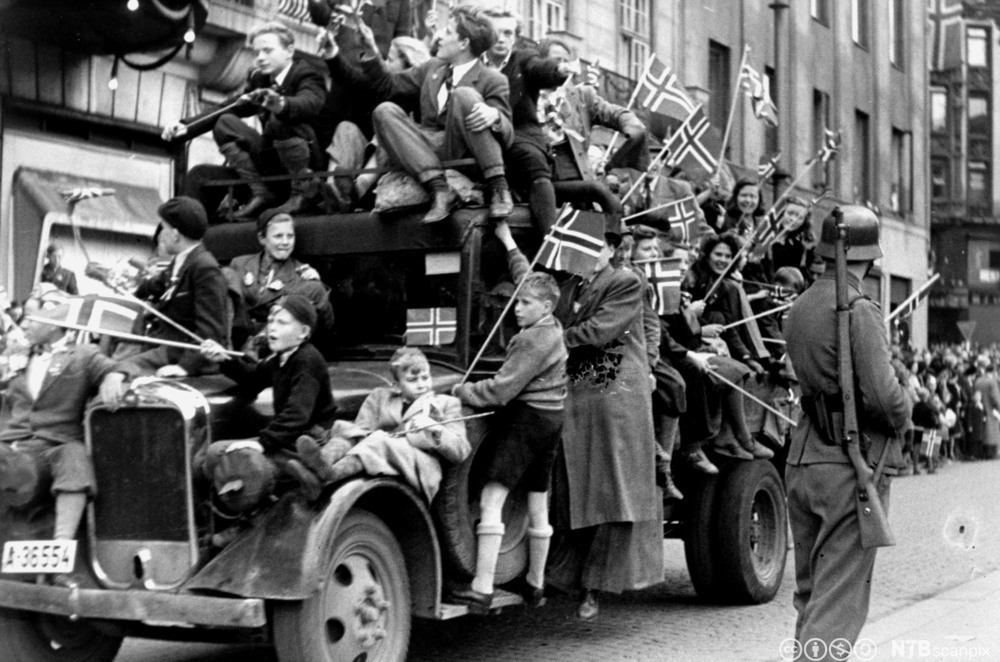 Esben Aakjær was one of the first to arrive
Two aircraft took off from Woodhaven, Scotland, in the late afternoon carrying the SHAEF Military Mission to Norway.
Sunderland V G/330 (ML827) captained by Cpt Björnenye had arrived from Sullom Voe the day before. As it took off from Woodhaven at 1155 hours it carried a crew of eight and ten passengers. At 1620, the Sunderland was off Svenner Lighthouse south off Oslo awaiting the other aircraft.[1]
Catalina IV A/333, captained by Cdr Jørgensen, was airborne from Woodhaven at 1150 hours, carrying seven passengers as well as a crew on nine. Sgt Esben Aakjær was part of the crew.[2]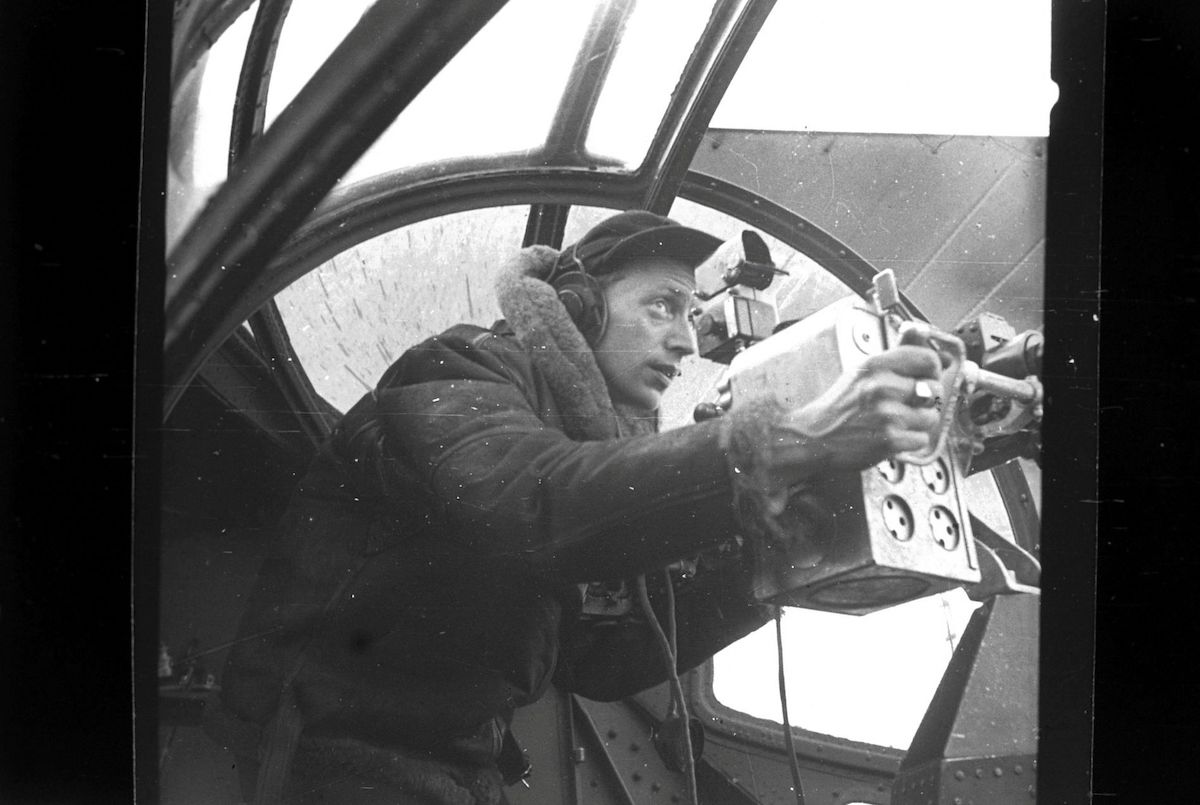 The aircraft were ordered to orbit over Oslo before landing. They passed over the city centre at a low height, watching the thousands of people celebrating in the streets. The aircraft was waterborne at Fornebu at 1720 hours. The crew and passengers transported to Hotel Bristol. The Military Mission continued to Lillehammer for the formal surrender of the German forces.[4]
The next day, the aircraft carried out a transit flight from Oslo to Stavanger, before returning to Woodhaven on 10 May 1945.[5] This was Aakjær's last operational flight: he was relieved and returned to Denmark on 3 June, from Woodhaven via Oslo.[6]
Endnotes
[1] NA: AIR 27/1723.
[2] NA: AIR 27/1732.
[3] Plannthin (2017). Britain's Victory, Denmark's Freedom, pp. 117-120.
[4] Hegna, Liv, Førstemann hjem med fly, Aftenposten, 20 Oct 2011, https://www.aftenposten.no/norge/i/mrjAO/foerstemann-hjem-med-fly (accessed on 8 May 2020).
[5] NA: AIR 27/1723 and 1732.
[6] Plannthin, op.cit., p. 120.