Cpl Ejvind Aage Christensen
(1907 - 1978)
Profile
Ejvind Aage Christensen is one of a number of Danes who serves in the Royal Australian Air Force during the war.
Ejvind Aage Christensen is born (as Aage Ejvind) on 30 October 1907 in Korsør, Denmark. He is the son of Johannes Christensen and Anne Marie Christine Christensen (née Jensen). [1]
He is trained as pastry cook. From 1922-27 he works in different businesses in his home town. At the age of 20 he decides to emigrate to Australia, arriving in Melbourne in May 1927. In the following years he works in different trades including a year in Wellington, New Zealand. [2]
Volunteers for Royal Australian Air Force
He enlists for the Royal Australian Air Force on 15 July 1941 in Sydney (RAAF, 37897). He is then living in Redfern. His Danish background, and thus language skills, makes him propose himself for intelligence duties, but the R.A.A.F has no post in which his linguistic abilities can be used, and he is turned down. [3]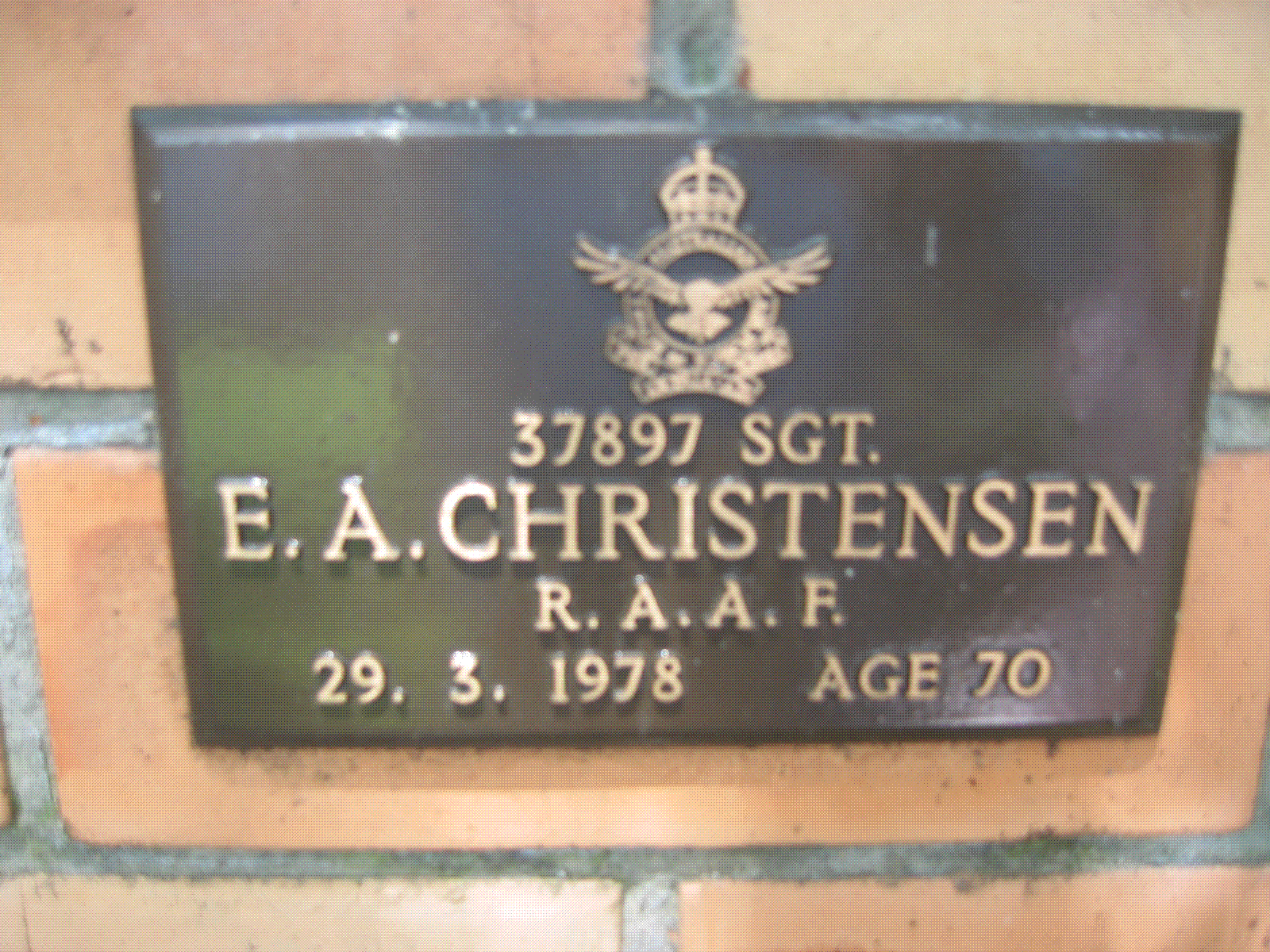 Instead his professional background as pastry cook shall be defining for his military service. Soon after enlistment he is posted to No. 2 School of Technical Training where he is trained as air force cook until May 1942. Ending training he is posted to various units bringing him to serve in New Guinea.
He is promoted to Leading Aircraftman on 1 April 1942 and further to Corporal on 1 December 1943. He is discharged on 8 November 1945 at which point he is attached to Bradfield Park. [4]
He died in 1978 and is commemorated at the Hobart Garden of Remembrance in Cornelian Bay, Hobart, Tasmania. [5]
Sources:
Korsør, Skt. Povl, Parish record
Service record, www.naa.gov.au
Service record, www.naa.gov.au
Service record, www.naa.gov.au
personal correspondence with Mark Christensen